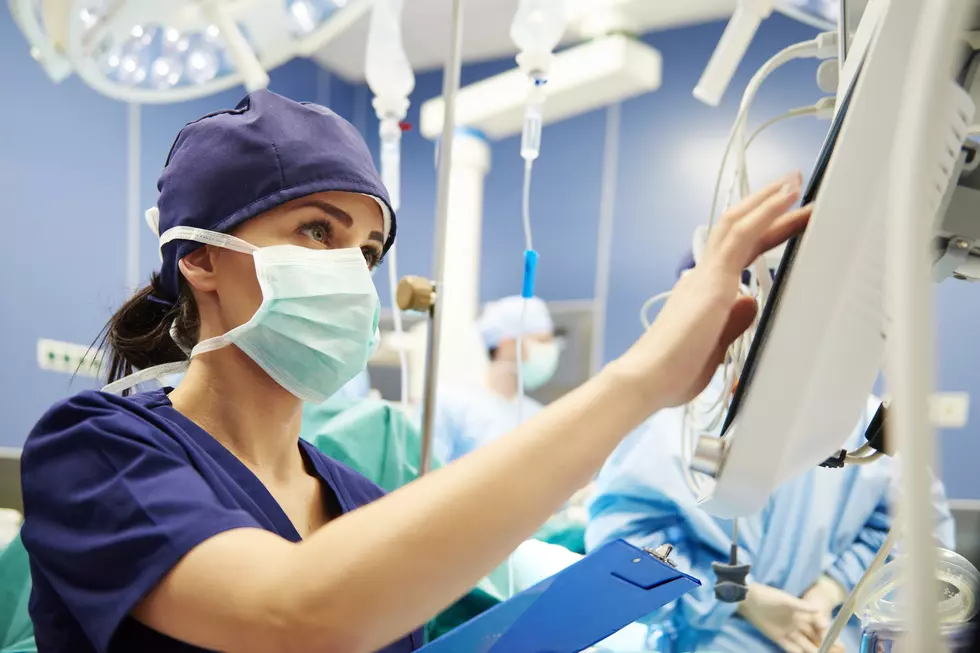 Dedicate A Song To A Healthcare Worker During Cyber Lunch
gpointstudio, ThinkStock
It's no secret those in healthcare are heroes as it is, but that is only amplified with everything going on with COVID-19.
Healthcare workers from nurses to doctors and everyone in between deserve some extra love right now and so we are going to dedicate one hour a day to those working hard on the front lines of the pandemic.
Beginning Monday, April 13th through Friday, April 17th, MIX 108 will be giving the healthcare workers in your life some love during Cyber Lunch with Lauren. All you have to do is let me know the following:
Who you are giving the shout-out to / dedicating a song to
What their healthcare profession is
Where they work
A short message you have for them
A song request in their honor
If you don't have a song choice, don't worry - we will still give them a shout out and a little bit of love!
There are two different ways you can send me your shout-outs:
You can fill out our quick online form here.
You can download our free MIX 108 app, open the App Chat feature and let me know the information listed above. (A link to download the app can be found below.)
Enter your number to get our free mobile app
Listen to Cyber Lunch with Lauren all week next week beginning at noon every weekday. Let's show our healthcare workers the appreciation they deserve.
11 Franklin Delano Roosevelt Quotes That Will Give You Hope