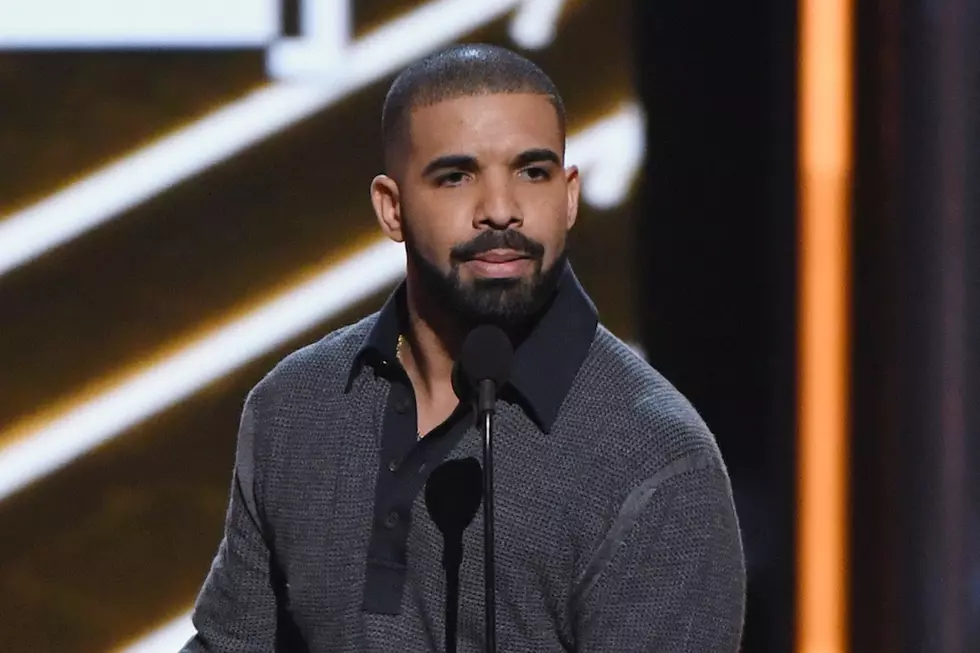 Watch the NYPD's Cringeworthy Drake-Inspired Rap Video
Ethan Miller, Getty Images
Drake has inspired some of New York's finest to test their rapping skills. Spoiler alert: they failed.
In a video that will make you both laugh and cringe, the commanding officer of the Seventh Precinct on the Lower East Side and eight of his neighborhood coordination officers recorded a hip-hop video about their job descriptions. The idea behind the video was to relate to kids. The video hit social media Friday (Dec. 8) and the laughs haven't stopped since.
Channeling Drake's 2015 single "Energy," one by one the NYPD officers take turns showcasing their "skills." Each officer is rapping about their jobs and what they do as police officers. In theory, the video is a cool idea— gather some officers and make a hip video to connect with the youth. However, in practice, they should have hired a ghostwriter, hosted auditions, had a round of cuts, and everyone should have made the mandatory practice that came with doughnuts and coffee.
According to the New York Post, some cops were embarrassed that the video was out. "If this is the new Police Department, I'm glad I'm retired," a retired NYPD cop said.
Dan Villanueva,17, said the video might have been more effective if it had been made 20 years ago.
"But our generation is a lot more jaded than our parents' generation," he said. "If you want us to take you seriously, you have to speak to us like we're intelligent. White cops rapping in a super-corny way—that's just not what we respond to."
Check out the video of the NYPD rap crew above.
20 Hilarious Hip-Hop Tweets Guaranteed to Make Your Day
Better