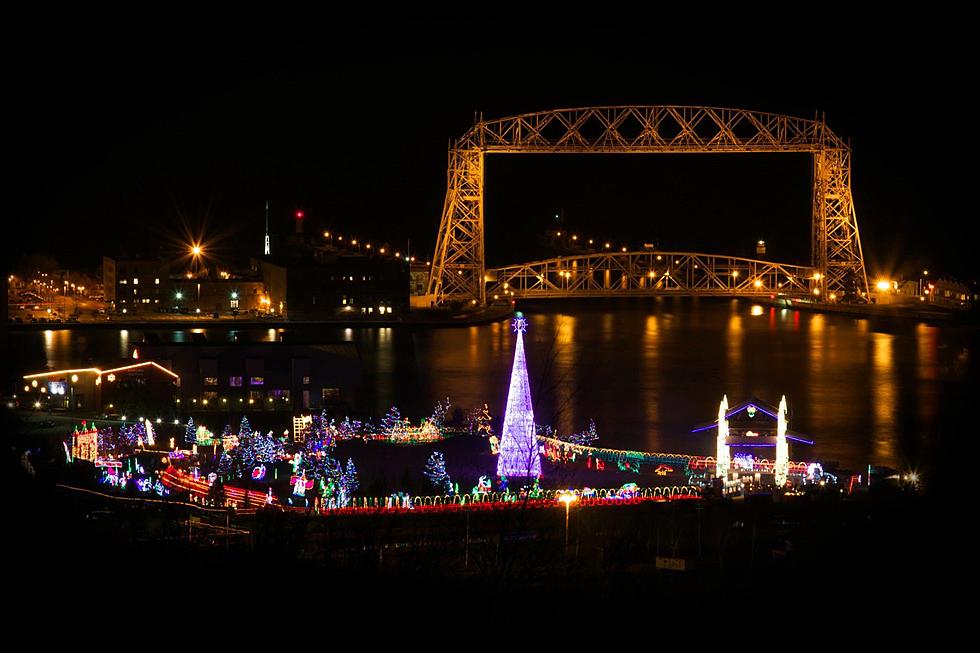 Duluth Artists Create 'Boubville', A Punk Rock Version Of Bentleyville
Nick Cooper - TSM Duluth
Looking for 3 nights of a creative take on a tour of lights with music? Duluth artists created a punk rock version of Bentleyville called Boubville.
Every now and then you see an event name that makes you look twice. That's exactly what happened when I saw the word "Boubville". With a name like that, I had to click on it to get more information.
This is a three-night pop-up event that they call will be a punk rock version of the big tour of lights that is held at Bayfront. This event is also a fundraiser for The Embassy. The Embassy is a Duluth artist collective. The fundraiser will "help keep their studios through the winter and continue to be a bastion for weird art and culture in the Twin Ports".
On their website, they say that Boubville is:
A community gathering pumped full of light, music, and shenanigans. Made with love by weirdos, for weirdos.
According to their event page on Facebook, here's what to expect for the three-night pop-up event from December 15th - December 17th:
"Light art" installations
Live music
Silent auction
Krampus spankings
Xmas karaoke
Photos with Drunk Santa
Something involving a zip line
Projection art
Fire spinning
Non-alcoholic cider and cocoa
All 3 nights will be from 4 pm - 11 pm. However, family hours are 4 pm - 9 pm, and "adults only" hours will be 9 pm - 11 pm. The event will also be held at 315 West 4th Street in Duluth.
Also, here's the music line-up for each night:
Thursday December 15th
Digetic
Arp Diocese
Sadkin
Crunchy Brunch
Friday December 16th
Jaw Knee Vee
Fuzz Lung
Knee Knee Knee
DJ Sox
Saturday December 17th
Dirt Bike Boyfriend
RAW SPACE
Boku Frequency
Arctic Universe
Hastings 3000
The music will be performed in a heated garage and there will be a port-a-potty on the grounds as well. You can get all the details here for the pop-up event.
10 Gifts People From Duluth Don't Want For Christmas