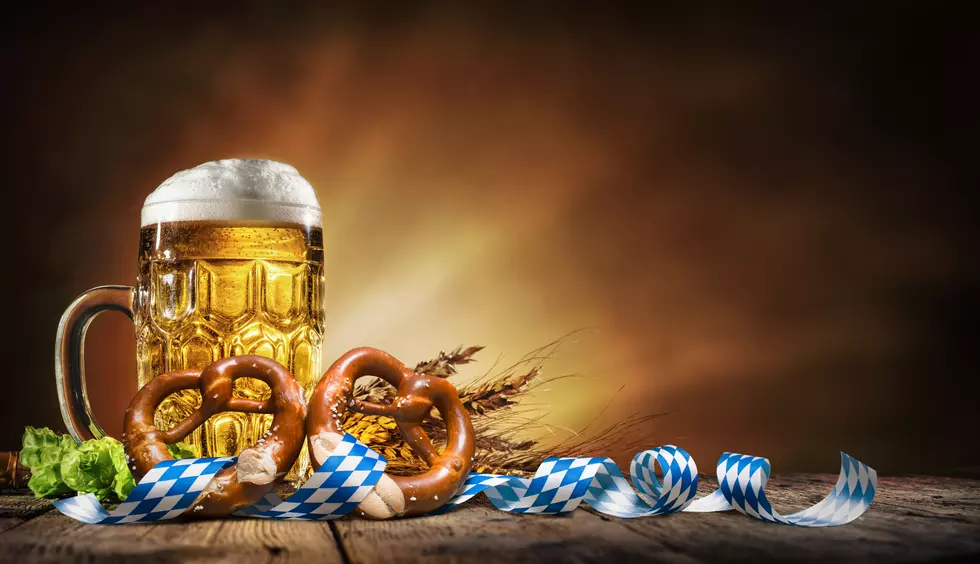 Duluth Oktoberfestival Seeking Volunteers
AlexRaths
Who doesn't love beer and pretzels and everything else that comes with Oktoberfestival activities? I have yet to meet someone who doesn't have a blast at the annual event.
First and foremost, you might be wondering why the Duluth Oktoberfestival (and all other Oktoberfest activities) is happening in September and not its namesake. The event has a long history, dating back to 1810, when the name and date began and stuck to this day.
History lesson aside, the event is officially back this year and it is going to be a blast! Duluth Oktoberfestival will take place at Bayfront Festival Park during the weekend of September 16th. It will last through the 18th.
There is a packed schedule of events, including the annual procession, kids activities, the dachshund derby and march, and of course food and drink galore. As always, there will also be live music and a giant party.
With a big event like this, volunteers are needed and this year is no different! Duluth Oktoberfestival is looking for volunteers all weekend long to help give festival goers "an authentic Bavarian experience" in the Northland.
Volunteer shifts are needed from September 16th through the 19th for several different jobs, including the following:
Beverage services at the Bier tent; volunteers will be serving bier, which means they must be at least 21 years old. Other duties may include cleanup, providing security, handling bags of ice, restocking and more.
Admission services at gates and entry points; volunteers will be scanning tickets, applying wrist bands and stamps, pass out brochures, distribute online purchase packages to guests and help staff the entry gate.
Logistics, setup and teardown; volunteers will help set up and take down tables, tents, decorations, signs and banners.
Security; volunteers will make sure the event is safe and secure.
Event organizers say that volunteers should be "friendly and personable" and have a great mindset for customer service. They are also looking for those that are experiences in jobs such as bartending, hosting and serving. Those that want to simply be a part of this fun event are also wanted.
Because this is a bier festival, it should be noted that you are not allowed to drink on the job while acting as a volunteer. It should also be noted that the event will happen rain or shine so volunteers are advised to come prepared for any type of weather and working in the elements.
German attire, of course, is encouraged for volunteers. If you have a few hours of free time and want to take part in a really fun event, you can reach out to organizers at jean@kernkompany.com. You can also call organizers at 218-628-9996. You can also sign up online and take a look at the available volunteer positions!
Twin Ports Area Calendar Of Annual Events
There's never a lack of things to do around the Northland! Here is a rundown of some of the biggest annual events. Note that many of these events change dates from year to year, so be sure to click on the link for any event you're interested in for the most current information.
Live Like Royals In This Mini Castle For Sale In Wisconsin