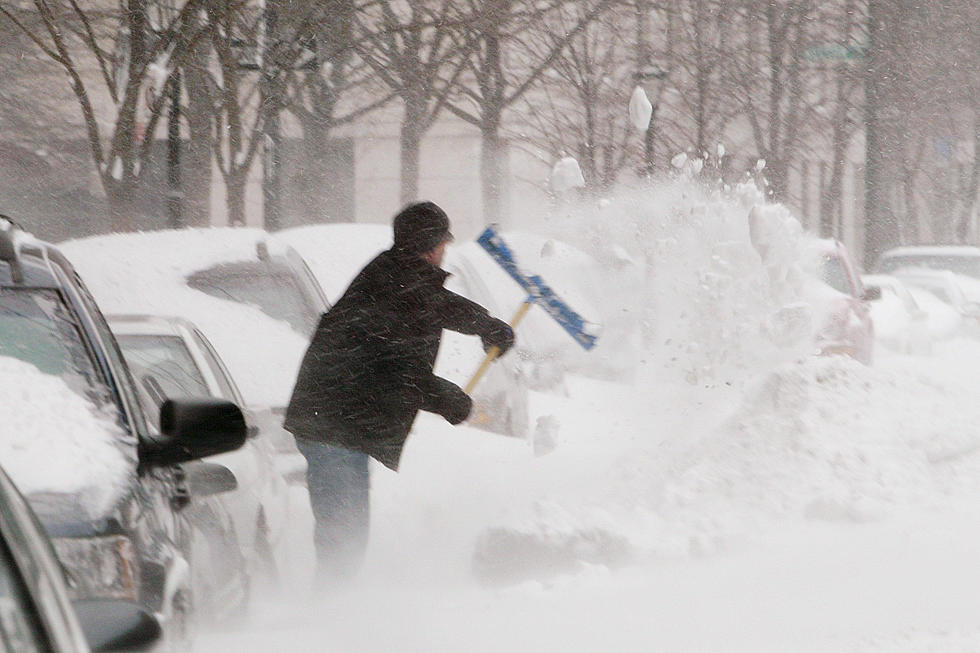 Forecast Starting To Point To Major Snowstorm For Sunday-Monday
Robert Giroux, Getty Images
A developing "Colorado Low" low pressure system is looking to target the Upper Midwest to bring an end to the relatively quiet snowstorm streak the region has enjoyed since the beginning of the season.
As with any winter weather event, even the slightest of changes in path or temperature can have a major impact on forecast information. Being this storm is still a handful of days away, it is hard to be certain, but confidence is strong on this storm bringing significant snow to the region.
The National Weather Service has not issued any specific storm outlooks beyond this Facebook post, explaining the threat of a signifiant snow event. All of the Twin Ports area TV meteorologists have stepped out, offering a very snowy outlook with suggestions this might be "the big one" of the season (at least so far).
Forecasted Snowfall Totals
WDIO Chief Meteorologist Justin Liles told Tony Hart in an interview on MIX 108 Wednesday afternoon that this storm has the potential to be a storm of great significance. Liles explained a variety of different models are pointing to the same conclusion, which is very rare. He said there is a very real chance of upwards of almost two feet of snow over the course of this two-day snow event for parts of our area. He did caution, as I did above, that a lot can change between now and Sunday, when this storm is expected to move into the area.
Other forecasts currently have the Twin Ports area getting anywhere between 10 and 19 inches of snow, which isn't quite the epic 21+ inches Liles suggested may be a possibility, but it is still more than enough to bring the potential of school closures and serious road issues for the beginning of the week.
Another concern with this storm is the potential of sustained windy conditions that could bring the potential of blizzard conditions at times during this snow event. The potentially heavy snow and windy conditions will be followed by a drop in temperatures from the upper 20s and lower 30s we'll see into the weekend. As this system moves out, temperatures are expected to fall into the teens once again for Tuesday.
Storm Timing
The way things look as of right now, snow will begin Sunday morning. Snow intensity will pick up dramatically Sunday afternoon, with the heaviest snowfall expected Sunday night and continuing well into Monday morning. The current "target window" of heavy snowfall looks to be between 6 pm Sunday and 6 am Monday. Snow will continue well into Monday, with occasional heavier snow into the day on Monday. Snow will decrease in intensity Monday evening and wrap up overnight Monday into Tuesday.
As this snow event continues to draw closer, we will keep you updated on the latest forecasts as well as closings and road conditions.