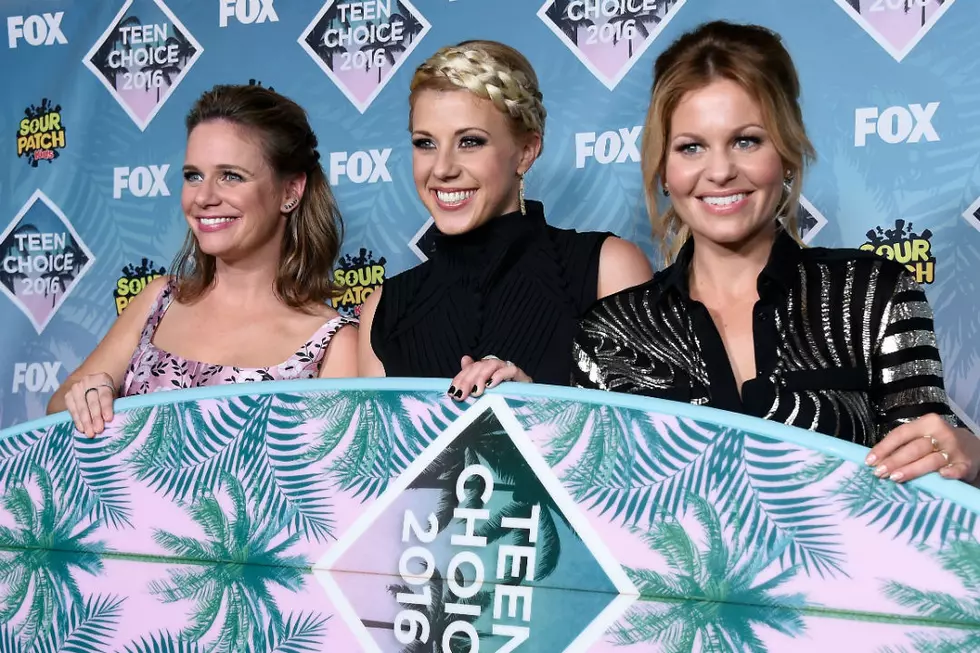 'Fuller House' Stars Tease Season 2 Love Stories, NKOTB Episode
Frazer Harrison, Getty Images
In a new interview with People, the ladies, who play DJ, Kimmy and Stephanie, respectively, spilled on everything from future love stories to New Kids on the Block's looming guest appearance, the latter of which Barber said was a verrrry long time coming.
"That was a 30-year dream come true," she said. "We wanted them on the original series, [but it] couldn't happen, because they were too big, so the fact that they're on the show now, is so big. We did our first scene together with them, and Jodie was like, 'You are ridiculous! Your adrenaline is so high right now!'"
"They were really fun to work with," she added. "We would have them back, I wouldn't mind working in a love story there."
And while Barber's Kimmy will continue to go back and forth with her ex-husband, Fernando, Stephanie will — for what seems like the very first time — have a steady boyfriend when the show returns. Still, he's got some baggage: He's Kimmy's brother.
"Season 1 she was still trying to adjust to [her life], but now she's starting to become really more involved in the kids' lives, with her sister's life, and her sister wife and have a relationship," she said. "It freaks her out a little bit. She doesn't know quite what to do with that. Her usual MO is to boogie and now she wants to stay."
These Fuller House Quotes Will Either Make or Ruin Your Day: