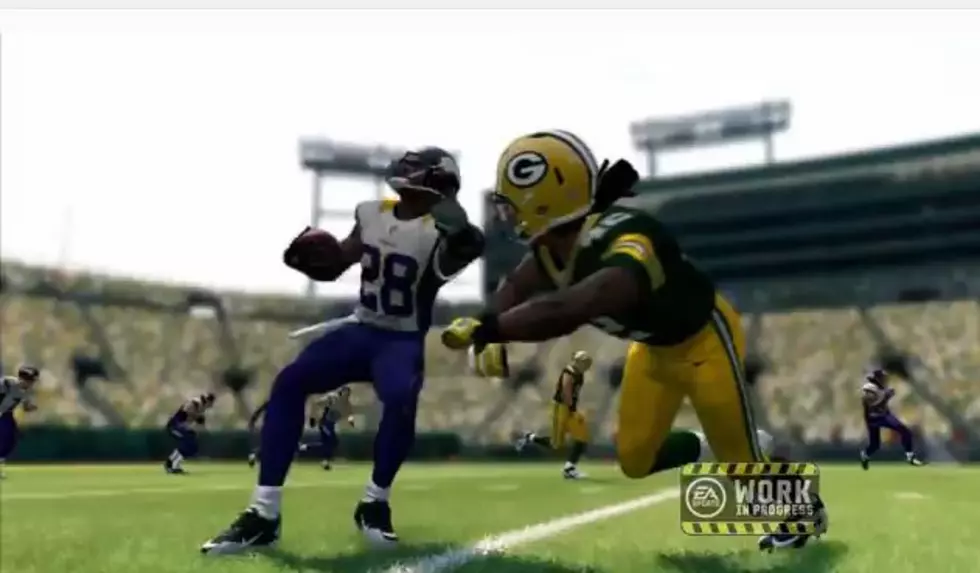 Green Bay Packer Players Get Served in Preview Trailer for New Madden Video Game [VIDEO]
Photo courtesy of YouTube/EASPORTS
The Green Bay Packers Players in the forthcoming Madden NFL 25 Run Free video game teaser  cannot seem to keep up with any team running the ball, including the Minnesota Vikings!
With day two of the NFL draft underway that is all that anyone has been talking about here, especially the 3 Vikings picks. I know it seems pretty premature to be thinking football since we are all starving for some sunshine and green grass.
I have publicly stated that I am both a Vikings and Packers Fan.....yeah yeah, impossible some say, but I must say I was left shaking my head watching this poor play from the Packers. Makes me think that Cooper or Tony Hart were at the controls. Check it out below.