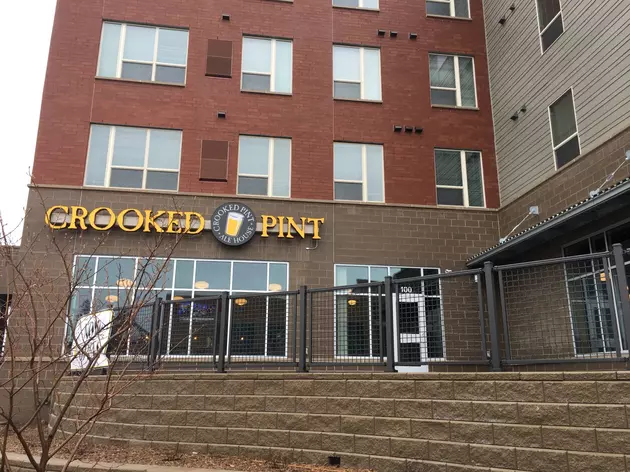 Ian Reviews Duluth's New Crooked Pint Ale House
Nick Cooper - TSM Duluth
The interior is dark, but still warm and inviting with the bar in the middle of the restaurant.  The dark wood bar top and table tops give it that authentic ale house feeling, along with dim lighting and TVs all around. Definitely a typically bar atmosphere.
The service was friendly and our food came out pretty quickly. I ordered the CP Bacon Burger which has bacon pressed into the patty with typical burger toppings: lettuce, tomato, and mayo. The burger was pretty good and with a pop and a side of ranch (extra cost) the total came to roughly $17. Which I wasn't looking to spend that much, but it was pretty good.
Overall, I'd definitely go back again. The menu looks great and I really want to try the Lobster Grilled Cheese.  The Crooked Pint is located at 1402 West Arrowhead Road, Suite 100.