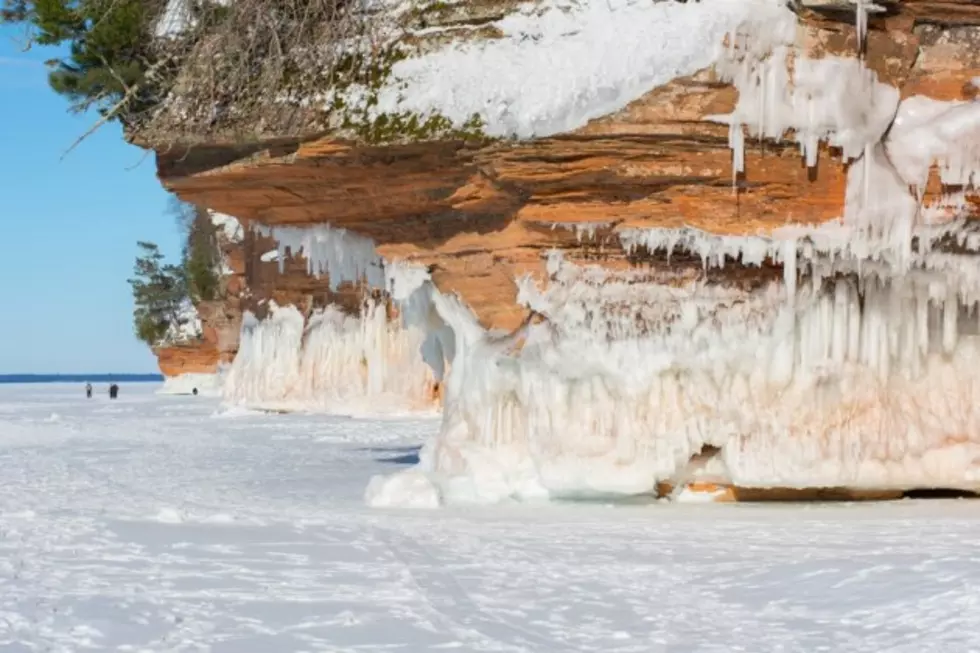 Unless Weather Conditions Change Drastically, Ice Caves To Open February 28, 2015
Nick Cooper - TSM Duluth
Park Rangers at the Apostle Islands National Lakeshore announced today that unless conditions change due to weather, visitors will be able to visit the famous ice caves starting Saturday, February 28.
Visitors will experience a drastically different hike to the caves than last year. Large expanses of clear, glare ice and piles of fractured ice will make the 1+ mile walk to the caves from Myers Beach very slippery and difficult. Beside being very slippery, the vast expanses of glare ice will make for an eerie walk, as the bottom of the lake is visible through the clear ice in several places.
Rangers recommend sturdy boots, cleats, and ski poles to prevent slipping while traveling along the shoreline. They also caution visitors to stay away from recently formed cracks in the ice near the base of the cliffs and to avoid standing under large icicles, as they could fall.
If you plan on making the trip, the park office reminds visitors to keep safety at mind at all times while visiting and also to check with the park offices before leaving for the caves. Ice conditions on Lake Superior can and do often change drastically, and simply calling the park's Ice Line at (715) 779-3397 can save you a potentially disappointing trip. Also, do remember that there is a $5 fee in place for visitors over the age of 16 as well as a parking fee. To learn more about the fees, click the button below.
You can see how slick the walk to the caves is in this photo the park shared on their Facebook page today, showing rangers surveying the ice.