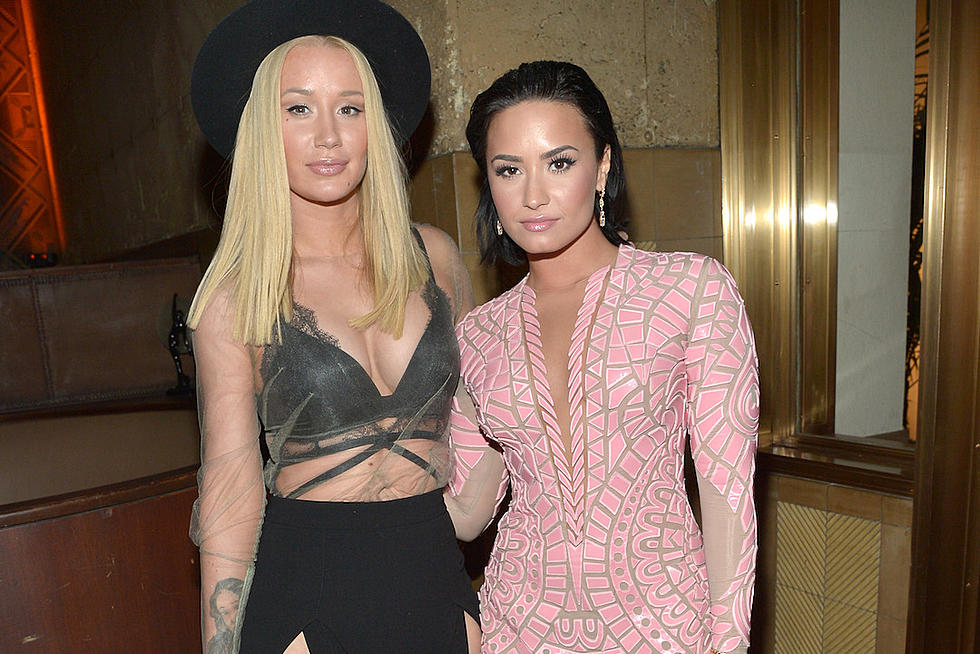 Iggy Azalea Knew About Demi Lovato's Relapse Before 'Sober' Came Out
Charley Gallay, Getty Images for adidas Original
"I had known about it, as a close friend," Azalea revealed to Entertainment Tonight. "So I had really wanted for her to be the one to tell people that. And I worried a lot, as her friend, that something was going to leak or somebody would somehow take that and use it negatively against her, or to make her seem like she's got a secret."
"It's not my business to say to my friend, 'You need to fess up,'" she continued. "But as a friend, you worry and you're like, 'Oh, my God, my friend, she has this thing that people can use against her and I really want her to own it.' And she did!"
Watch her full ET interview below.
"Im proud of you for having the guts to reveal your truth to the world again. NOT. EASY,"she wrote. "Im here for you friend! (you know this) I pray you'll choose recovery again. All of us who love you only want to see you happy and healthy."
12 Celebrities Who Are Sober