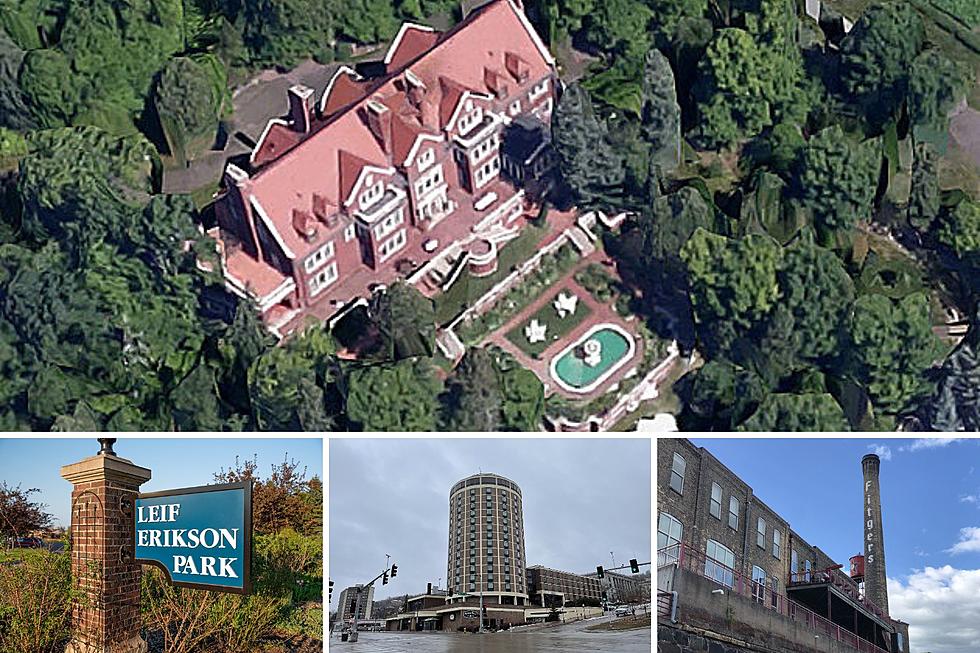 The Intriguing History Behind The Names Of Iconic Duluth Locations
Nick Cooper TSM
Visiting Duluth is truly a historical treat. As you stroll the streets, shops, hotels, and other points of interest, you'll notice many names along your travels that honor the earliest settlers.
Leif Erickson (Leif Erickson Park)
History reports that Viking explorer Leif Erickson (son of Erik the Red) left Europe and arrived in this area around 1000 A.D. He explored the area and settled in a place he named Vinland. It. is believed that Leif was the first European to reach the Americas, 400+ years ahead of Christopher Columbus. The area was initially inhabited by the Anishinabe and Dakota people, many of whom remain here today. Leif Erickson and his explorers left Vinland and headed back to Greenland, abandoning their settlement and leaving the land to be "discovered" by Columbus in 1492. When visiting Duluth, Leif Erickson Park is a must-see!
Pierre Esprit Radisson (The Radisson Hotel)
The Radisson Hotel in Duluth is a stand-out landmark. Named after French explorer Pierre Esprit Radisson, the hotel stands out because of its round architecture and tall stature. In 1817, Radisson established a fur trading post on the banks of the St. Louis River. This area is known as Fond du Lac, which means "Head of Lake" in French. This geography was the first permanent white settlement in our area. One of the boastful features of the hotel is a rotating restaurant at the top. Guests can enjoy a fine dining experience with an unparalleled view of the city, day or night. The floor revolves once per hour; a slow enough pace that you barely know it's moving.
Chester and Clara Congdon (Glensheen Mansion also known as the Congdon Mansion)
Chester and Clara Congdon had this historic and breathtaking mansion built within the timespan of 3 years (1905-1908). It was in this mansion that they raised their seven children. The family is best known for their role in iron mining. They were also pioneers in making land available for the public to use. They were also known for their passion for high society, politics, and of course, business. The mansion is open for daily tours year around. It's breathtaking.
Daniel Greysolon, Sieur Du Lhut (Greysolon Plaza and Hotel)
Our great city was named after Seiur Du Lhut in 1856. Du Lhut was another French explorer. who made it to Canada in 1674. He left Montreal in 1678 to explore Lake Superior. His trek deemed him the next person to arrive in this area since Radisson. This historical landmark has seen many famous guests, including President Kennedy. Greysolon is one of the most sought-after venues for weddings and the like.
FITGER'S
Famous today for its craft brews, tasty food, and gorgeous hotel, Fitger's has been here since Sindney Luce opened the first brewery in 1857. It truly has a remarkable history that you can dive into on their website.
Duluth is a must-see. The city is not only beautiful but with lots to do, it's rich in history and rooted in business and industry.
LOOK: Best Beers From Every State
To find the best beer in each state and Washington D.C., Stacker
analyzed January 2020 data from BeerAdvocate
, a website that gathers user scores for beer in real-time. BeerAdvocate makes its determinations by compiling consumer ratings for all 50 states and Washington D.C. and applying a weighted rank to each. The weighted rank pulls the beer toward the list's average based on the number of ratings it has and aims to allow lesser-known beers to increase in rank. Only beers with at least 10 rankings to be considered; we took it a step further to only include beers with at least 100 user rankings in our gallery. Keep reading to find out what the best beer is in each of the 50 states and Washington D.C.