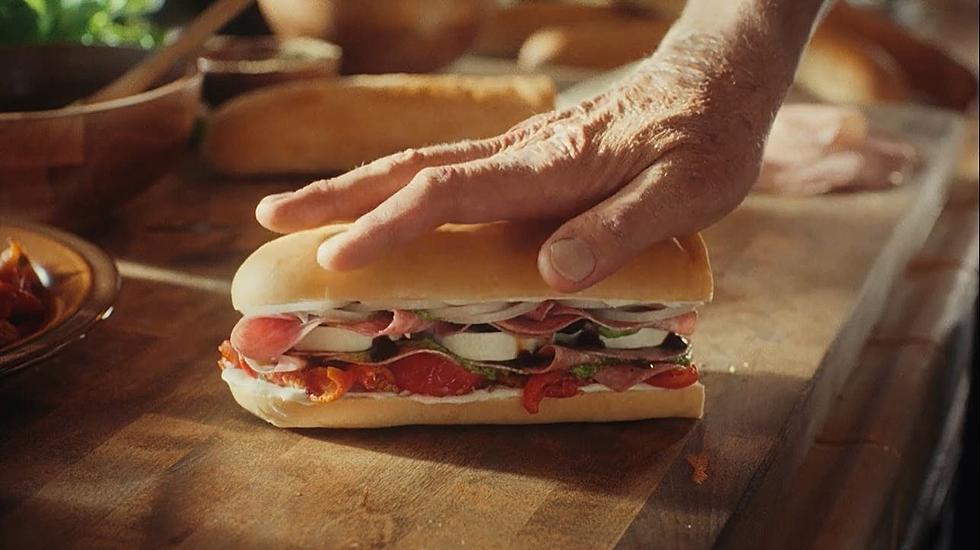 Jimmy John's New Caprese Salami Pesto Sandwich Review
Jimmy Johns via YouTube
Jimmy John's has released a new limited-time sandwich called the Caprese Salami Pesto. I had to give it a try.
The "Freaky Fast" sub shop has released a new limited-time sandwich called the Caprese Salami Pesto. The sandwich features Genoa Salami, fresh mozzarella, basil pesto, slow-roasted tomatoes, balsamic glaze, oil, oregano, and mayo.
My favorite sub at Jimmy's is normally the number 9, the Italian Night Club. Similar to the new Italian-themed limited-time sandwich, it features salami, capicola, smoked ham, lettuce, onions, oil, vinegar, mayo, and oregano basil.
Not the prettiest when you opened it up, but I was pumped to dive right in.
All the flavors came together to make a bite as delicious as the last. the pesto shined as well as the sweet balsamic glaze and there were just enough onions to not have them overpower the flavor.
I wish it wasn't a limited-time sandwich as this would be my new normal order. I loved every single bite and was upset I didn't have another one. My one flaw of the sandwich is to make sure you're careful while eating it. The balsamic glaze oozes out and I may have stained my new white sweater.
I also think the fresh mozzarella was the perfect choice of cheese for this sandwich  rather than the typical provolone they put on their sandwiches. I would give this sandwich 5 out of 5 stars and hope this sub will be here to stay.
The promo does say at limited locations. I was able to pick it up at 823 Belknap Street in Superior, WI.
Check out a promo for the sub below:
LOOK: 40 Discontinued & Special Edition Kellogg's Cereals
50 Most Popular Chain Restaurants in America
YouGov investigated the most popular dining brands in the country, and Stacker compiled the list to give readers context on the findings. Read on to look through America's vast and divergent variety of restaurants—maybe you'll even find a favorite or two.