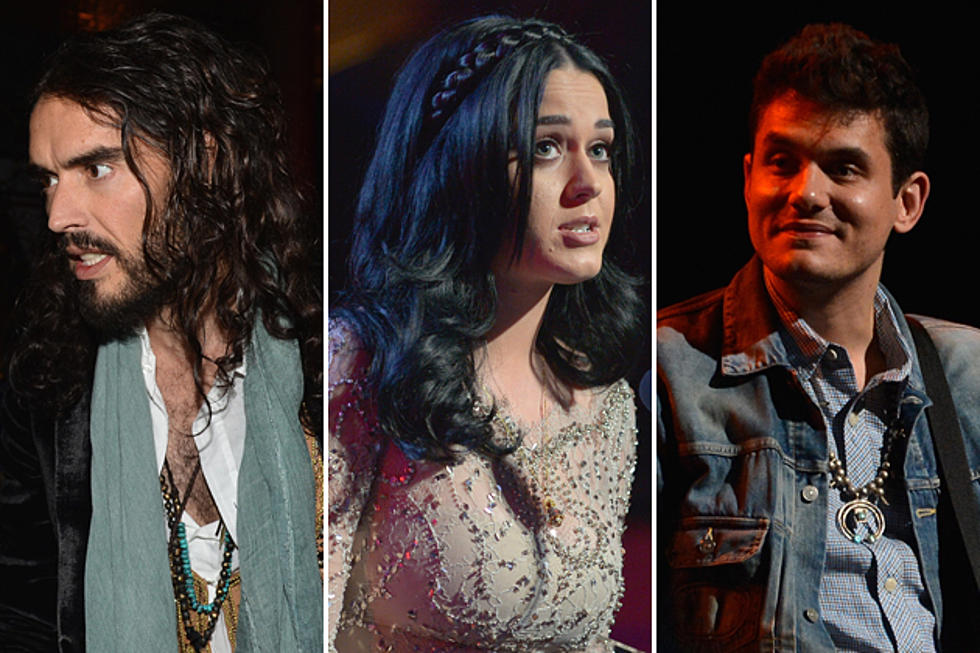 Katy Perry Hides From Russell Brand Over Dinner With John Mayer
Alberto E. Rodriguez / Charley Gallay / Mike Coppola, Getty Images
It's awkward enough running into an ex, but doing so when you're famous and everyone is aware of your split has got to be worse -- especially when you're out with someone new. Such was the case of Katy Perry, who narrowly avoided a run-in with ex-husband Russell Brand while out to dinner with her beau, John Mayer.
Us Weekly reports that Perry and Mayer were chowing down at the fancy schmancy Beverly Hills Polo Lounge when Brand came in and the seating hostess made a pretty big boo boo.
A spy told the mag, "The hostess almost seated Russell next to Katy. Katy's face was like, 'Oh, s---!'" Perry actually ducked under the table to avoid her former hubby, so we're guessing that divorce may not have been as amicable as they each insisted at the time.
Perry's since moved on with Mayer, whom she took to tour her hometown of Santa Barbara, Calif., recently -- and with whom she's rumored to keep her neighbors 'Wide Awake,' as the pair are rumored to have a raucous romantic life. (Yuck.)
Still, once Brand found out Perry was in the building, he couldn't help but be curious as to what she was up to. The witness revealed, "On his way to the bathroom, he looked at [John and Katy] through a window!" As if the paps weren't bad enough, right?
Watch the Katy Perry 'Wide Awake' Video