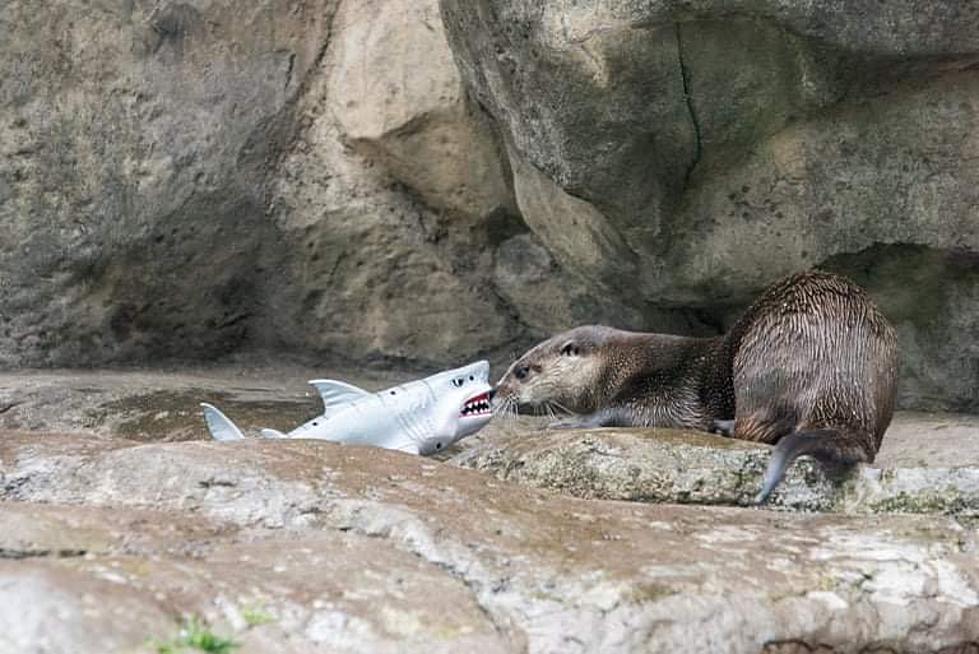 Lake Superior Zoo Revue: What Are Enrichment Activities?
Photo: Lake Superior Zoo
Something that is incredibly important for the animals at Lake Superior Zoo is Enrichment activities. So what exactly is that? " Enrichment is a way for the animals at the  Zoo to engage in natural behaviors and instincts, as well as give them a chance to have choice and control." It's basically the way they can ensure the animals live their best lives with different types of stimulation that is crucial to their well being and care.
There are several different types of enrichment such as food, physical habitat, cognitive, sensory, and social! The animal care staff at LS Zoo are experts in their field and study animal behavior to determine the best type of enrichment for that specific species.
To celebrate Shark Week, the staff put together some fun sensory, food, and social enrichments for animals like the lions, river otters, North American porcupine, parrots, and ring-tailed lemurs. To see more pictures and videos check out Lake Superior Zoo  Facebook Page and Instagram. They hope guests enjoy connecting with the animals as they play with their enrichments for Shark Week! I for one am all in on this with a love of sharks and I think that it is awesome that the zoo is using one animal to enhance some others.
Some of the enrichments the zoo currently uses are:  Live fish for snapping turtle Nester. Plant and other natural materials that act as a barrier or shade for Amur tiger Taj. Puzzle feeders and Kong toys for black-crested mangabey monkeys like Kiwi and baby Taami. Plush toy friend for Genner the large-spotted genet. and a shark piñata for ring-tailed lemur troop to enjoy. Come on out to the zoo during shark week so you can see first hand the animals playing and sometimes destroying the sharks in their enclosures.
10 Reasons You Should Move To Duluth Right Now
Best Places to Have a Picnic in Duluth