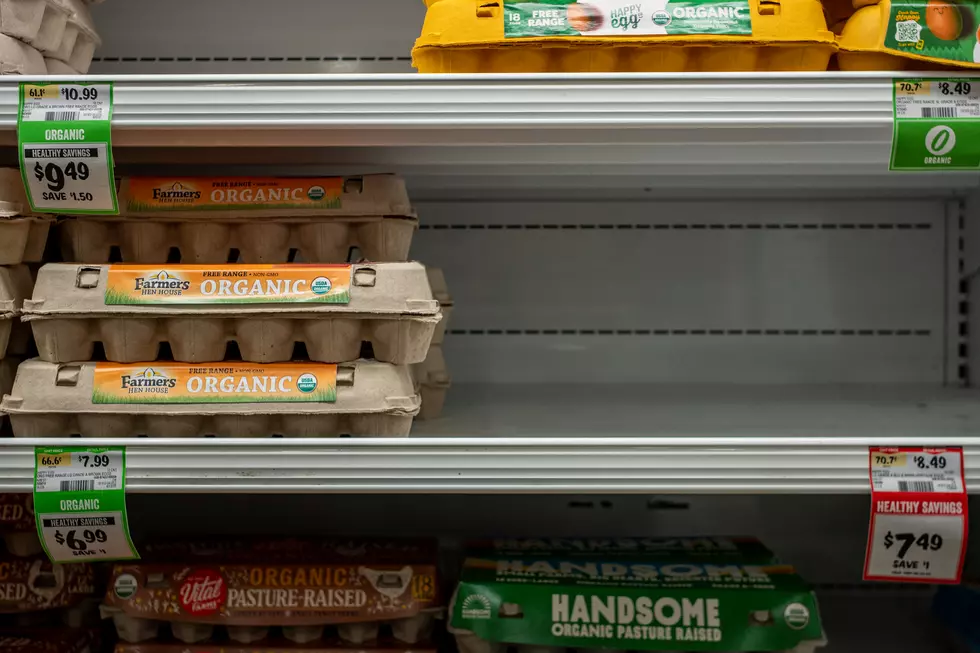 Locally Laid Egg Company In Wrenshall Explains Spike In Egg Prices
Getty Images
The incredible edible egg isn't that the way the old commercial went? I am a big fan and if I had my way I would eat eggs every day. If I eat them fried I prefer them over easy on toast. otherwise scrambled, in an omelet, hard-boiled, you get the point.
I recently saw a comedian online who was asking the question what happened that eggs are now $10 a carton. He went on to say "did we run out of chickens?"  Inflation has a big part in this but the owner of a local egg producer is doing what they can to reign in the high prices.
The Locally Laid Egg company has its main farm in Wrenshall, Minnesota, and also gets eggs from Amish farms in Mora, Minnesota. Right now this company along with many other egg producers all over the country is dealing with a number of factors. Farms have been hit hard by the rising cost of chicken feed, egg carton costs, and the bird flu which killed millions of chickens across the country.
Since there is a lower supply of eggs available the cost for them in the grocery store is higher due to demand. It is a vicious cycle just like any products that are hard to get are going to cost more. Jason Amundsen, the owner of the Locally Laid Egg Company, said to FOX21:
I'm just guarded. I want to make sure that people are taken care of,  I want to make sure our distributors are happy and our customers are happy. At the same time, I don't want to be left in a situation where I have too many eggs, which has happened. The distributors rightfully want their orders to be filled, and they're upset when they're not filled, I get that, but they're not upset when eggs are getting filled and we have an oversupply, that becomes my problem.
Amundson said they are trying their best to keep costs down but did have to raise the price of a dozen eggs by five cents due to an increase in packaging costs. All I know is I am glad I do not live where eggs are $10 a carton and like anything we just have to wait it out and things should hopefully go back to normal soon.
Food Brands I Won't Let Walmart Curbside Pick Up Substitute
10 Delicious Snacks With Minnesota Roots