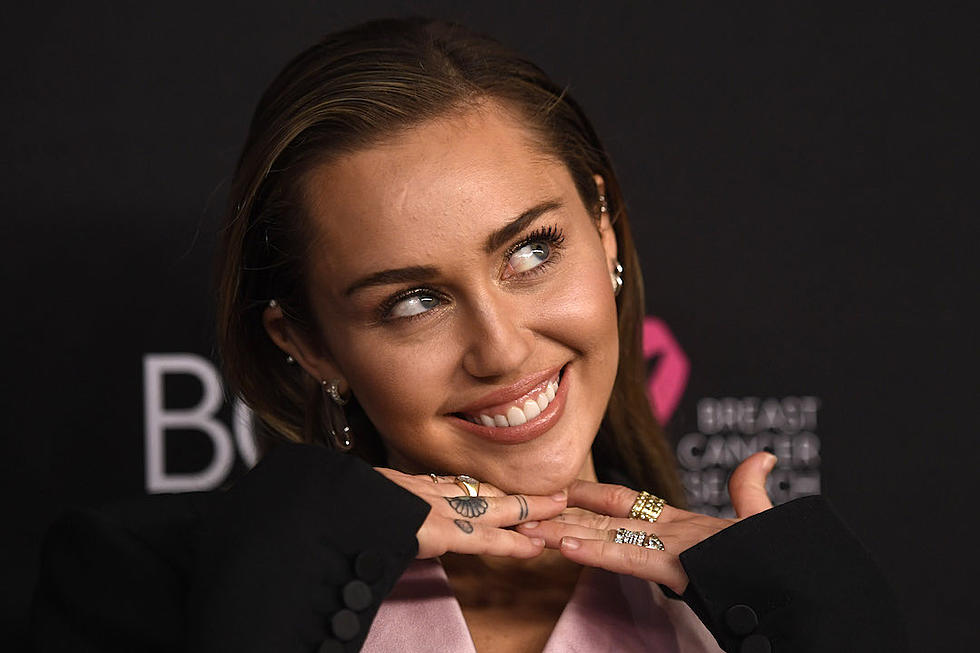 Miley Cyrus Gets 'Doctor' Visit From Boyfriend Cody Simpson While Hospitalized for Tonsillitis
Frazer Harrison, Getty Images
After spending the weekend making out with Cody Simpson (and eating acai bowls), Miley Cyrus has been having a rough week after getting diagnosed with tonsillitis. On Monday (October 7), she let fans know she was sick by posting some sad photos on Instagram story from her bed. But things started looking up last night when she got a "DR." visit from her new love interest, sharing a picture of Cody serenading her with his guitar while sitting on the couch.
"The DR. is back .... luckiest," she captioned the photo, also addressing a painting in the background that says "Mom I'm Gay." "Btw mom ... there's been a change of plans," she wrote.
Unfortunately, songs don't cure tonsillitis, and the pop star revealed on Tuesday (October 8) that she was in the hospital recovering from her illness.
"Trying to heal as quick as I can to make it to Gorillapalooza with Ellen DeGeneres, Portia de Rossi and Bruno Mars this weekend. Send gooooood vibes my way! Hoping the rock star Gods send me a boost of bad a-- and help me kick this s--t to the curb where it belongs! We got gorillas to save!" she captioned a photo from a hospital bed.
Miley also shared a couple more hospital pics, showing her mom brushing her hair and her "redesigned' hospital gown.
Check out all of the "Slide Away" singer's posts below. We hope you feel better soon, Miley!
Bisexual and Pansexual Celebrities