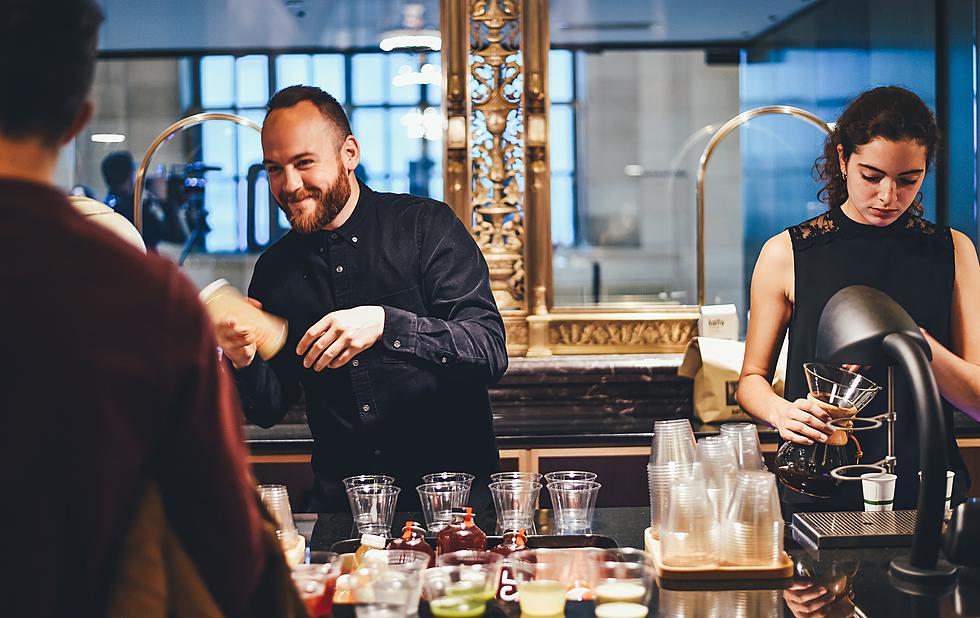 Minnesota Nice? Minnesotans Are Some Of The Worst Tippers In The United States
Photo by Crew on Unsplash
ARE YOU A GOOD BAR TIPPER?
How do you feel about tipping when you visit a bar or nightclub?  I've always thought that I was a pretty good tipper, comparatively to my wages; but I'm wondering now if I'm keeping up with the times.
SURVEYS REVEAL THIS
A recent study suggests that Minnesotans are not very good tippers!
Upgradedpoints.com recently did a survey on how Americans act at a bar. They looked at people's bar ordering habits, including the most popular drinks in each state, how people conduct themselves while they are at the bar, how often they visit the same locations, and how much they tip their bartenders.
THINGS WE DIDN'T KNOW
2200 people who consume alcoholic beverages were surveyed throughout the United States, and this is what they found out about Minnesota.
Minnesotans' favorite alcoholic beverage of choice was a mixed drink.
Our classic beer of choice was Blue Moon.
Our classic cocktail of choice was a Margarita.
We apparently prefer a brewery over a sports bar, dive bar, cocktail lounge, or music venue.
According to the survey, Minnesotans give about 20% for a bartender tip and are willing to pay about $12.51 for a premium cocktail.
MINNESOTA ICE
Here's the part that maybe I didn't realize. I thought that if you tipped the bartender per drink, you didn't tip again for the tab. I think I'm a typical Minnesotan because obviously, we don't get this.
THE BIG TIPPERS
It's after the evening is complete and you go to pay your tab. Apparently, out of all the United States, Minnesota, Kansas, and Iowa don't tip.  Kansas and Minnesota were at 8%, while Iowa was just 7.8%.  Other states like Kentucky, Missouri, Indiana, and Colorado tip on average about 20%!
I guess I'm a typical Minnesotan. Minnesota logic says if I'm tipping you per drink, I didn't think I owed a tip on my tab if I've already been tipping throughout the night.
Am I missing something?
13 Minnesota Slang Terms Everyone Should Know
Minnesota Area Codes as Work Shoes