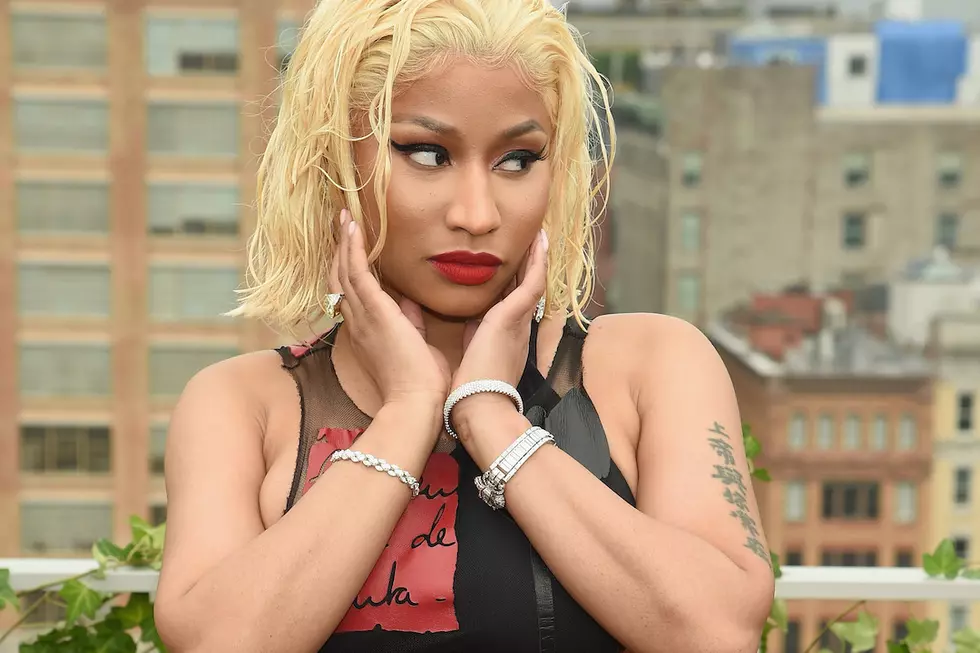 Nicki Minaj Reveals She Was 'Bullied' by the Same Grammys Producer Who Lied to Ariana Grande
Dimitrios Kambouris, Getty Images for NYFW: The Shows
"I've kept my mouth shut but now you're lying about me," Grande tweeted after the show's executive producer Ken Ehrlich claimed the pop star "felt it was too late for her to pull [a performance] together." "I can pull together a performance over night and you know that, Ken. It was when my creativity & self expression was stifled by you, that I decided not to attend. I hope the show is exactly what you want it to be and more."
On Monday (February 11), Nicki Minaj also called out the producer after a fan tweeted "Nicki Minaj has been at the top of her game for way too long to not have had a Grammy. I don't know what white man from the boards she pissed off."
"I pissed off the same man Ariana just called out for lying. Grammy producer KEN. I was bullied into staying quiet for 7 years out of fear. But I'll tell my fans the REAL on the next episode of #QueenRadio they deserve the truth," she wrote before adding: "Also, CONGRATS to everyone who won last night."
Check out the tweets below.
The comments came pouring in after the rapper's archnemesis Cardi B won the Best Rap Album award last night, making her the first solo female artist to take home the gramophone in that category. In fact, the Queen emcee dropped out of her BET Experience performance after the network made a joke at her expense on Twitter while announcing Cardi's historic feat.
"Young Money will no longer be apart of the BET Experience or award show," Nicki tweeted. Summer Tour dates dropping soon."
2019 Grammys Best Fashion Looks (PHOTOS)