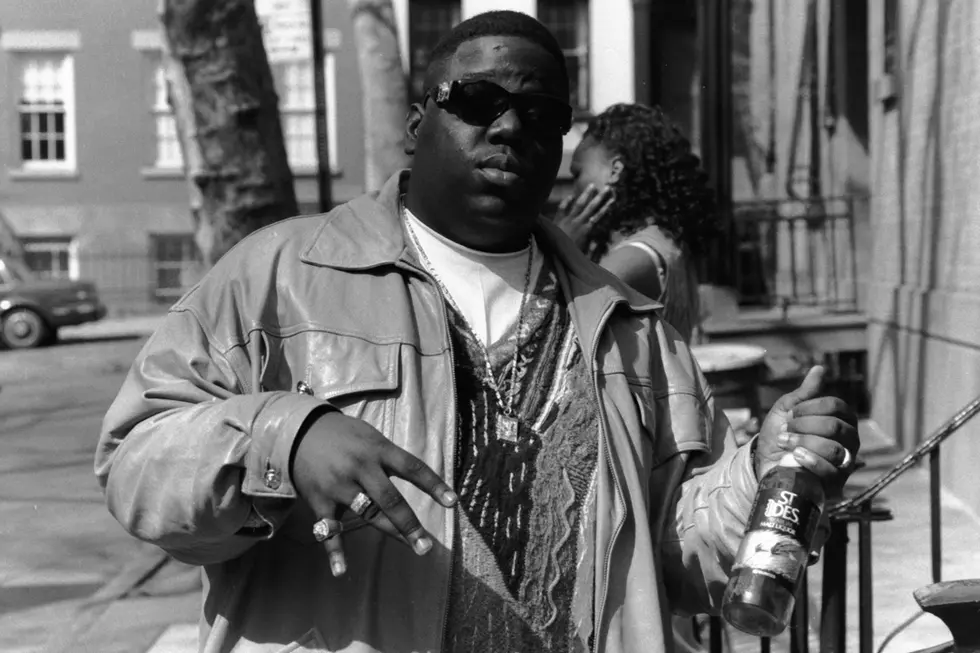 Notorious B.I.G. Hologram In the Works, to Appear in Faith Evans' Music Video
Adger Cowans, Getty Images
The Notorious B.I.G. is getting Life After Death as the late Brooklyn rhymer is set to appear as a hologram.
According to Billboard, ARHT Media has secured the digital rights to recreate a Biggie hologram in his likeness. The company teamed up with ByStorm Media, Faith Evans and Voletta Wallace, who oversees the late rapper's estate. B.I.G.'s first holographic appearance will be in a music video for Faith Evans's duet album, The King & I.
"What we're gonna start with is a video with the first single from The King & I then I think Faith wants to do a little tour," said ARHT Media founder Rene Bharti. The hologram, or "humagram," as it's now being called, has been in the works for quite some time.
"This project has been a long-time coming, and it is very special to me," said Ms. Wallace. "Words can't even capture how elated I am for the world to finally see my son again on stage and beyond. Christopher's impact and legacy will not only live through his past work, but also the new experiences which have been made possible through ARHT Media."
There's no word yet on whether or not the hologram will appear during the Bad Boy Family Reunion concerts slated for May. The two-night show is supposed to be in honor of The Notorious B.I.G.'s 44th birthday on May 20, so it would only be right to have the larger than life rapper himself.
Rap fans have seen late rappers Tupac Shakur, Eazy-E, Ol' Dirty Bastard and return to the stage in holographic form. So it will be interesting to see how ARHT will bring Notorious B.I.G. to life with their amazing 3D technology.