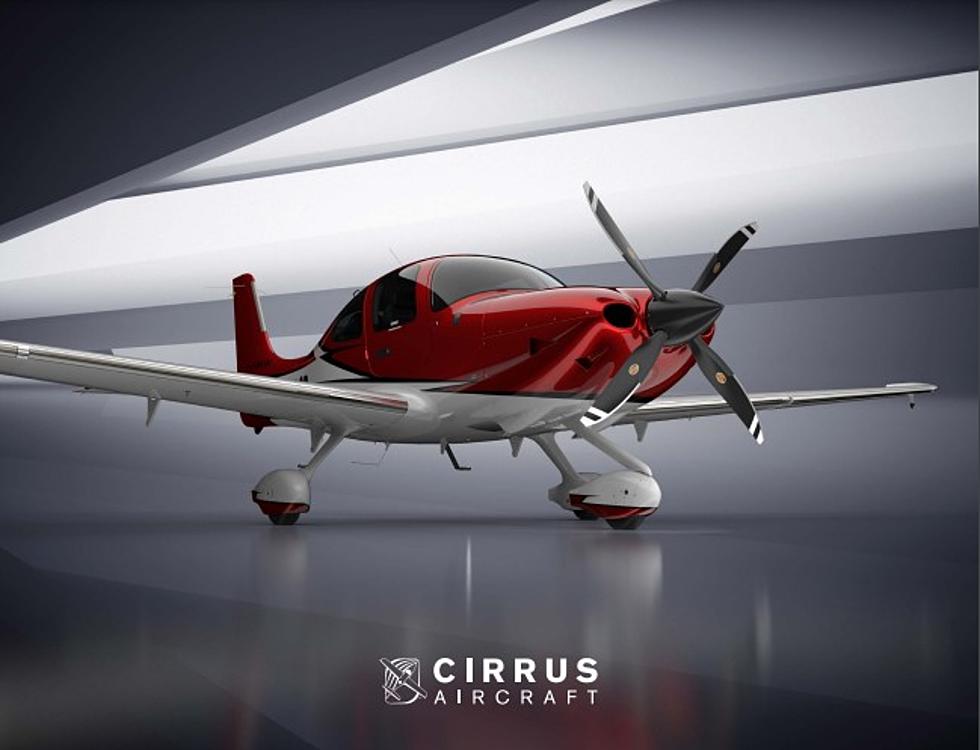 Plane Crash Victim In Duluth Was An Engineer At Cirrus Aircraft
Photo: Cirrus S22
A small plane identified as a  Cirrus SR-22 aircraft crashed last Friday afternoon on the Superior side of the Bong Bridge around 4 pm. Witnesses in the area said to WDIO they heard a loud crash. The plane landed on the ice in the harbor and authorities do not believe that any structures in the area or the Bong Bridge sustained any damage.
After a thorough search of the crash site, authorities found a single victim who was deceased 52-year-old David Rathbun of Hermantown. According to a statement from Cirrus reported by WDIO Rathbun had been a long-time employee as a Vision Jet Chief Engineer, for the past 26 years. Rathbun played a key role in the early design of three airplane models: the SR20, SR22, and SR22T. The Cirrus Statement went on to say "His passing is a profound loss for the Cirrus family. His presence and character will be missed, but his legacy will be indelible."
The plane he was flying was privately owned and confirmed to be a 2016 Cirrus SR22, he was flying solo at the time on a personal flight.  According to the statement from Cirrus "With respect to those involved, and as the initial investigation begins, we will not comment on the accident details or speculate about the accident's cause."
Many agencies were responsible for the initial search and investigation of this crash, and thankfully nobody on the ground was injured from the accident.
13 Things You Never Knew That Were Invented in Minnesota
There are a handful of things that most Minnesotans know were invented in the state, like SPAM or Post-It notes, but did you know grocery bags with handles is a Minnesota invention? Let's take a look at some other little known Minnesota inventions.
Things That Might Surprise First Time Minnesota Visitors