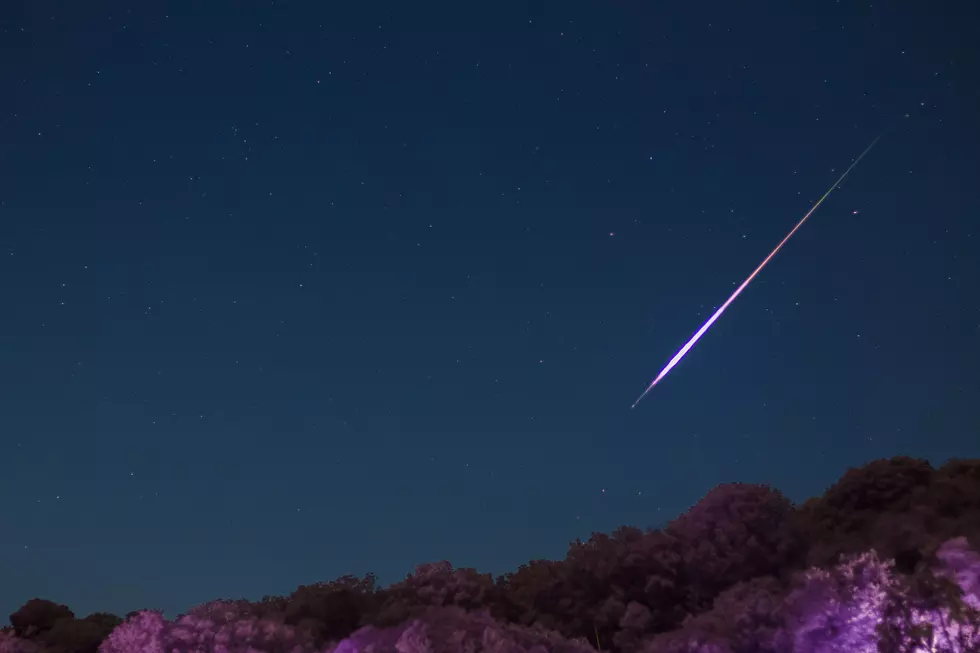 Possible Fireball Was Spotted In Minnesota Sky
Frankie Lucena
A fireball was possibly spotted in the Minnesota sky on the early morning of February 8th, 2023.
If you're wondering what exactly causes a fireball in the sky, they are just meteors that burn up when they fall into the Earth's atmosphere. These are also super common as an object typically strikes Earth's atmosphere about 40 times a year if not more. What is crazy, is that typically fireballs are seen in populated areas, rather than major cities.
I was today years old when I found out there is a fireball report website, and so far there have been 22 reported fireballs in the Land of 10,000 Lakes in the last 30 days. Needless to say, this year is off to a hot start with fireballs.
I saw on Minnesota Reddit, that someone posted the question: "Was wondering if anyone saw a fairly remarkable meteorite this morning at about 3:50 am in the northern sky moving from east to west?" They went on to say that it probably lasted 5 to 6 seconds before breaking up and burning out.
They didn't state what city they were in, but according to the reports, six different Minnesota cities reported a fireball around that time.
Here were the cities, times, and duration of the reported fireball on February 8th, 2023:
St. Cloud - 7.5 seconds at 3:45 am
Richfield - 20 seconds at 3:48 am
Fort Ripley - 45 seconds at 3:49 am
Mendota Heights - 7.5 seconds at 3:50 am
Ely - 20 seconds at 3:50 am
Crookston - 20 seconds at 4 am
There were no reported sightings in Duluth, however, there was one last month on the 28th for a few seconds in the 7 am hour. Did you see any fireballs in the Minnesota sky yesterday early morning?
Unfortunately, there was no video evidence, but here's a collection of meteorites from throughout the years:
LOOK: The states with the most UFO sightings
For each state, we've also included details of famous UFO sightings in that state. Of note is that almost three-quarters of all UFO sighting reports in the United States
occur between 4 p.m. and midnight
, and tend to peak between 9 and 10 p.m. Food for thought next time you're out scoping for alien life. Keep reading to see which states have had the most UFO sightings.
LOOK: The most extreme temperatures in the history of every state
Stacker
consulted 2021 data from the
NOAA's State Climate Extremes Committee (SCEC)
to illustrate the hottest and coldest temperatures ever recorded in each state. Each slide also reveals the all-time highest 24-hour precipitation record and all-time highest 24-hour snowfall.
Keep reading to find out individual state records in alphabetical order.