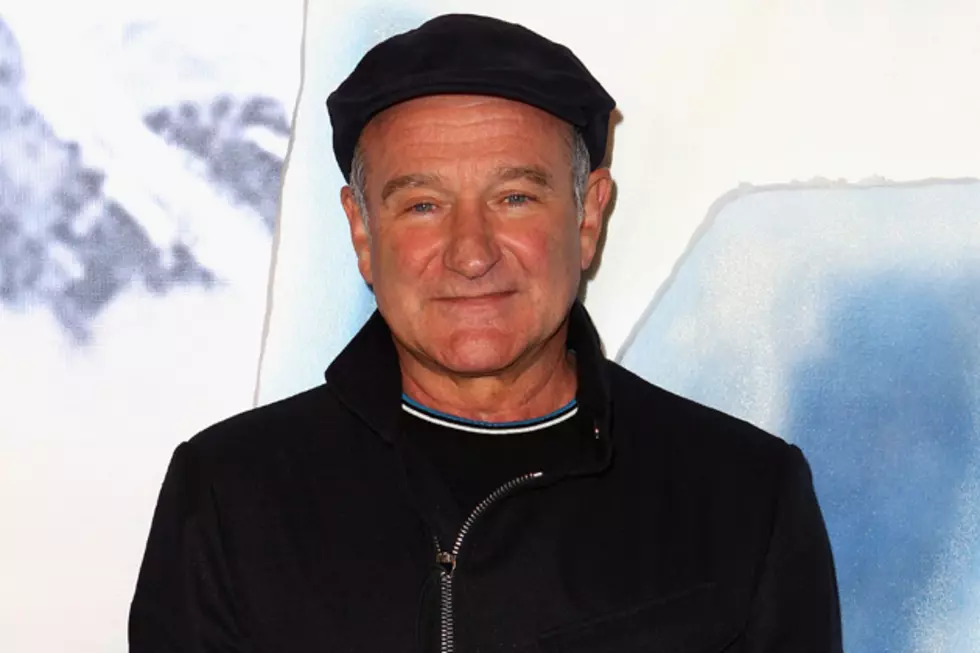 Robin Williams Death: Daughter Zelda Tweets Heartfelt Message, Conan O' Brien Reacts On-Air [VIDEO]
Ryan Pierse, Getty Images
Zelda, 25, chose a moving passage from Antoine De Saint-Exupery's 'The Little Prince' to honor her dad, writing:
Zelda's tribute is not only perfectly fitting for the cherished comedic actor, it is also especially poignant as Williams' last Instagram photo is a vintage, loving snap of the two that he posted to honor his daughter's recent 25th birthday.
"#tbt and Happy Birthday to Ms. Zelda Rae Williams!" Williams captioned the photo, which you can see below. "Quarter of a century old today but always my baby girl. Happy Birthday @zeldawilliams Love you!"
Conan O'Brien also paid tribute to the legendary actor, actually breaking the news of Williams' death in a rare and serious moment on his talk show.
As O'Brien told informed the audience of Williams' death, an audible gasp was heard throughout the crowd, audience members clearly stunned and shaken by the devastating news.
"I'm sorry to anyone in our studio audience that I'm breaking this news [to]. This is absolutely shocking and horrifying and absolutely upsetting on every level," O' Brien said.
"As funny as he was -- he's truly one of the all-time greats -- he was even better as a person," remembered guest Will Arnett. "He was even more fantastic … he was one of the loveliest, sweetest, one of the kindest guys … it's a major, major loss for everybody."
"We're just processing this information right at this very moment," O'Brien explained. "We're thinking of Robin's family and everybody who he touched around the world, throughout his life. And we're thinking about Robin tonight."
Watch Conan O'Brien's tribute to Robin Williams below and see 10 of the actor's most memorable scenes here.