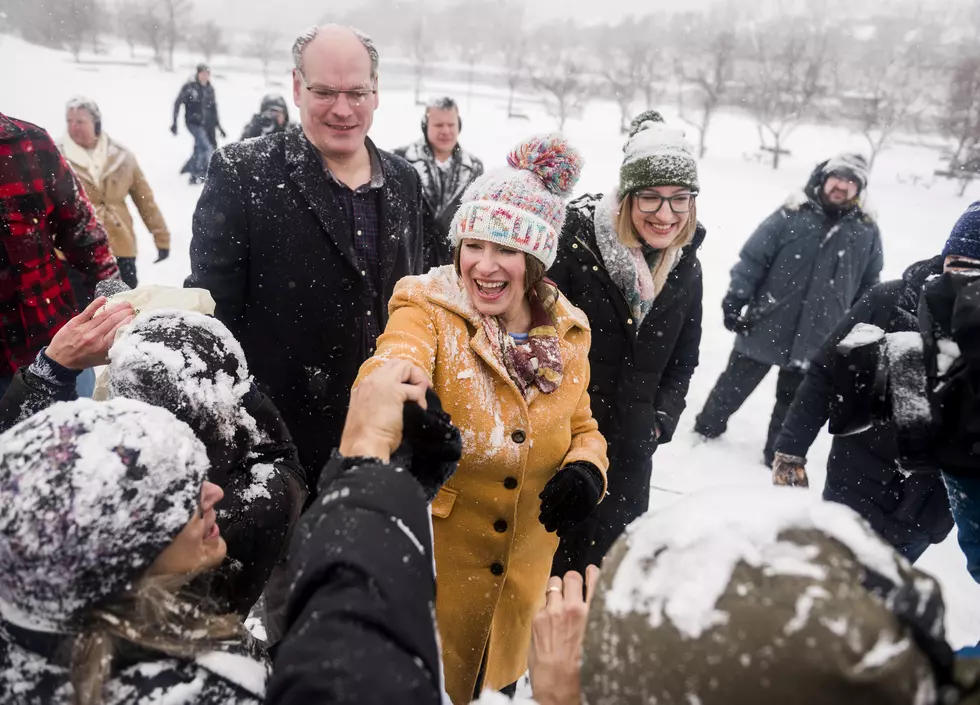 Senator Amy Klobuchar Issues Statement about Husband's Condition
Getty Images
Minnesota Senator and former Presidential candidate Amy Klobuchar released a statement this afternoon about her husband's condition after catching COVID-19.
It was made public last week that Klobuchar's husband, John Bessler, was in the hospital after being diagnosed with COVID-19. Today she gave us an update on his progress...
"Thanks to all who sent kind words and prayers for my husband John. He has coronavirus and has been in the hospital for pneumonia and low oxygen. He took a good turn, was just released and is now recovering at home. Thanks to those who cared for him and for all front line health care workers."
Klobuchar remains in Washington D.C. and the Senator told KSTP TV, "one of the hardest things about the disease is "you can't go and visit your loved one. All you can do is call, email and text and try to reach the caretakers who are taking care of him ... to get updates."