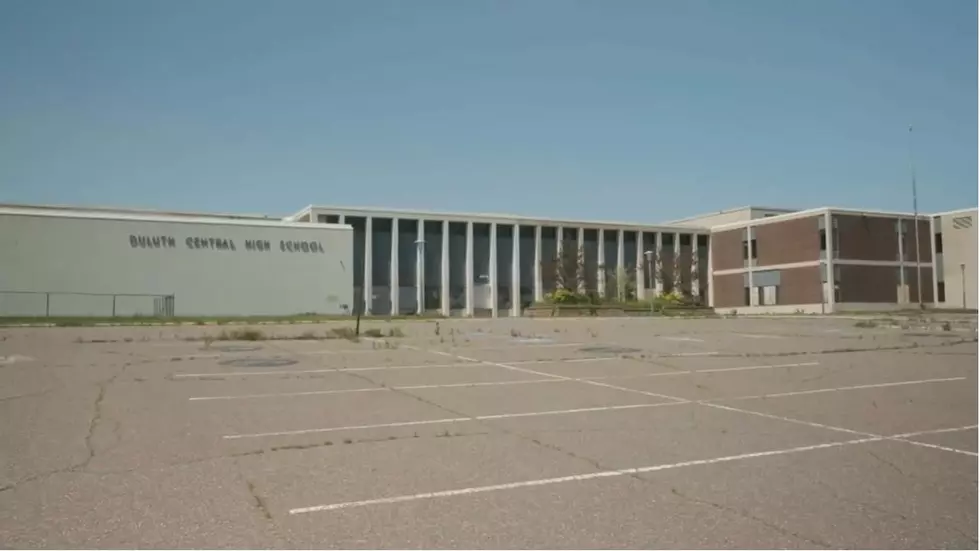 Take A Look Inside Duluth's Central High School & Their Last Assembly
CBS 3 Duluth via YouTube
Duluth's Central High School closed in 2011, take a look inside the old high school before it's gone.
There has always been some drama revolving around the building once home to Central High School. In June of this year, a sale was reported, however that deal ultimately fell through.
Then in August of this year, the Duluth School Board announced that the Duluth Central High School property has been sold for $8 million. This news comes just days after Nordic Auctions auctioned off the contents of the Central High School Alumni Historical Museum.
CBS 3 Duluth did a story on the building and a little walk through the building ten years after it closed:
Central was originally located in Downtown Duluth, however, due to age and safety conditions, the Duluth School Board decided in 1970 that it would have to build a new school. In 1971, the new Central High School building was built on top of the hill and the school moved there.
I went to Denfeld, however, I have a few sports memories of playing at Central. It was always a fun time playing on the hill, from basketball to football and a few baseball games. I remember one time I tackled a kid while chasing down a basketball, good times.
I found a video of pictures from the old building, titled: 'Duluth Central High School - 10 Years After It Closed'. I also found a video of the last assembly held at the High School. Check them both out below:
12 Iconic Landmarks In The Twin Ports
5 Fast Food Restaurants That Need to Come to The Twin Ports