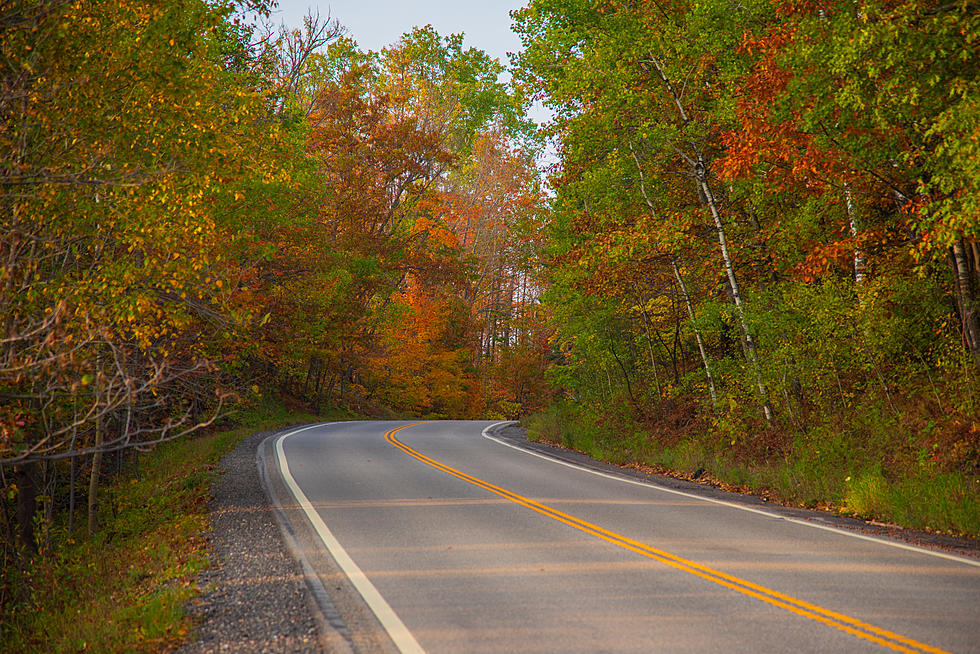 This Is The Most Underrated Fall Colors Drive In Northern Minnesota
Nick Cooper - TSM Duluth
When it comes to popular drives to enjoy the fall colors in Minnesota, the North Shore tends to be the destination everyone talks about. While I have several favorite spots of my own along the North Shore that I visit every year, there is another Northern Minnesota destination I feel doesn't get the attention it deserves.
I've heard about this route from friends, but never had the chance to drive it for myself in the fall until this year. Let me tell you, it absolutely lives up to the billing!
Even though my visit along the roadway was at a time when only about 50% of the trees were seeing color, this wilderness highway was a truly stunning experience.
After my trip, I wanted to share the recommendation with you to give you another great option to consider for fall colors viewing.
Meet the Edge of the Wilderness Scenic Byway
This road, also known as Minnesota State Highway 38, traverses 47 miles north from Grand Rapids, Minnesota to Effie, Minnesota. This well-maintained highway weaves between dozens of lakes and over rolling hills, presenting some gorgeous wilderness as you travel the route.
While there are some notable differences, this drive kind of reminds me a little bit of the famous M-41 drive to Copper Harbor in Michigan. The rolling terrain and curvy roads make for some cool photo opportunities.
This roadway also has a cool history. The route was once used by voyageurs and loggers who passed through what is now the Chippewa National Forest. This means that aside from the beautiful drive, there are outdoor recreation opportunities like camping in the area.
What makes the Edge of the Wilderness Scenic Byway so great?
I already mentioned the hilly and curvy nature of a sizable portion of the byway. This not only forces drivers to take it slow and enjoy all of the scenery available, but it also makes it fun to drive, bike, or motorcycle.
While I mentioned earlier how the North Shore gets a lot of attention for fall colors drives, it has a lot less diverse tree population than this area does. Most of the North Shore is covered in aspen and pine, which means a vast majority of the color you see in the fall is yellow and green. There is an area around Lutsen and places inland where there are some maple trees, offering vibrant reds and oranges.
READ MORE: Here Are 10 Incredible Fall Colors Drives In Northern Minnesota & Wisconsin
What's neat about the Edge of the Wilderness Scenic Byway is that there is a blend of different types of trees that offer a more varied fall colors experience.
While Lake Superior is majestic, the smaller lakes also offer a more intimate viewing experience for the colors and wildlife, also making for neat photography opportunities.
Another neat thing about this particular part of the state is along with the various wildlife viewing opportunities you'd expect across Northern Minnesota, there is a large population of bald eagles in the area of the Edge of the Wilderness Scenic Byway. I saw several during my drive!
What else is there to know?
You could easily make a whole weekend adventure out of this trip. Whether you camp, stay at one of the resorts in the area, or base yourself out of Grand Rapids and venture along the route, there are plenty of options for places to stay.
Aside from driving the road, fishing, hunting, trails, birding, and checking out the Edge of the Wilderness Discovery Center are just some of the other outdoor opportunities to enjoy time in the area.
If you're looking for some other great fall colors drives in the Northland, here are some incredible options:
10 Incredible Fall Colors Drives In Northern Minnesota & Wisconsin
If you're looking for the best places to drive around and see the fall colors in the Northland, here are some incredible options to consider around Northern Minnesota and Wisconsin.