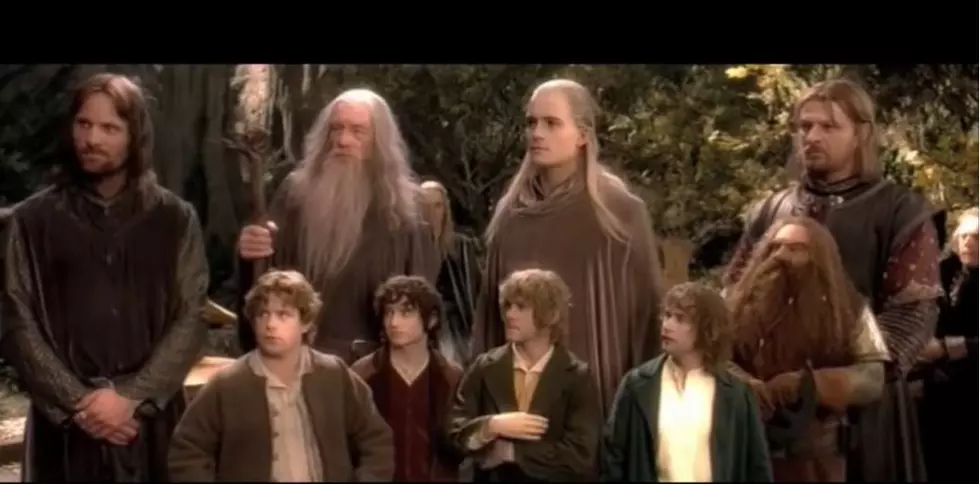 Two Big Stars From 'The Lord Of The Rings' Franchise Are Coming To Minnesota
MovieClips via YouTube
'The Lord Of The Rings' franchise had quite a fan following in the early 2000s, two big names from the franchise will be coming to the Land of 10,000 Lakes.
These two aren't the first familiar names to announce they are coming to Minnesota. Last month, we found out Josh Gates ,who has hosted Syfy's 'Destination Truth' and currently hosts Discovery Channel's 'Expedition: Unknown and also Legendary Locations' is coming to Minnesota.
'The Lord Of The Rings: The Fellowship Of The Ring' graced the silver screen back in 2001. It was a time when people dressed up as blonde elvish archers, hairy barefoot hobbits, and started shouting out "you shall not pass". The movie was based on the 1954 novel by J. R. R. Tolkien. There's even a hot new show out on Amazon Prime called "The Lord Of The Rings: The Rings Of Power":
"The Fellowship" definitely had me dreaming of the shire and practicing swordplay so I could be as good as Aragorn. The movie ended up making over $890 million at the US box office and take the hearts of many as a beloved franchise.
Recently I found out that two star actors from the franchise will be in Minnesota. I first found out about Sean Astin who played Samwise Gamgee. He also played notable characters such as: Mikey in the cult-classic 'The Goonies', Daniel in 'Rudy', Bob in the second and third seasons of 'Stranger Things', and so much more. Sean will be at the Twin Cities Con from November 11th - 13th.
What would Sam be without his best friend Frodo? A couple of days later, the con announced Elijah Wood will also be there. Aside from Frodo, notable roles from Wood are: Casy Conner from the 1990s sci-fi thriller 'The Faculty', the voice of Mumble in 'Happy Feet', Ryan in the TV show 'Wilfred', and so much more.
The Twin Cities Con is a celebration of fandoms from comics, toys, TV, film, games, and all things nerdy. The con will be held at the Minneapolis Convention Center. You can get entire weekend pass tickets, single-day tickets, VIP tickets, and even merchandise add-ons. You can check out all the ticket info here.
If you feel like reminiscing about the good ole days, check out a trailer for the 2001 film below:
Celebs Share Their Personal Paranormal Stories
30 famous people you might not know were college athletes
Stacker
dug deep to find 30 celebrities who were previously college athletes. There are musicians, politicians, actors, writers, and reality TV stars. For some, an athletic career was a real, promising possibility that ultimately faded away due to injury or an alternate calling. Others scrapped their way onto a team and simply played for fun and the love of the sport. Read on to find out if your favorite actor, singer, or politician once sported a university jersey.