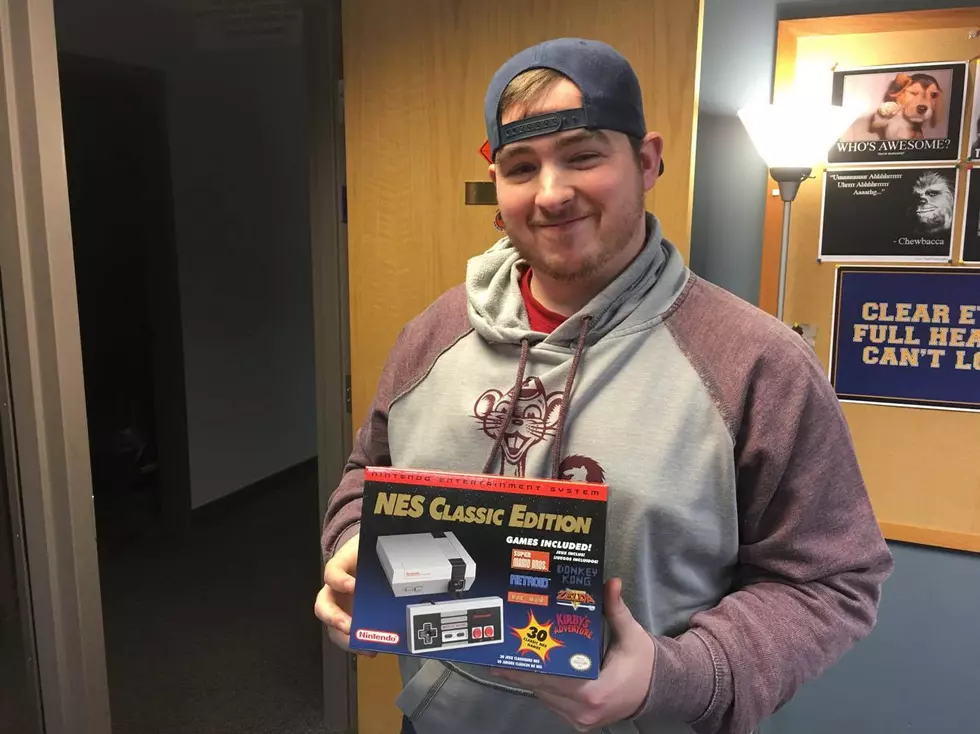 What Is Josh Going To Do With His New NES Classic Edition?
Nick Cooper/Townsquare Media
What happens when Josh the Digital Guy gets his hands on a coveted NES Classic Edition?
Guilty as charged. I figure it's a win-win situation for myself. Either I sell it for a profit, or I keep it and go save Princess Peach in Super Mario Bros.
For those that don't know by now, the NES Classic Edition is mini version of the NES, which was released in 1985. The NES Classic Edition comes with 30 games installed, including games like Super Mario Bros, Donkey Kong, PAC MAN and more.
As you might recall, Cooper and I actually went looking for these right before Christmas time around Duluth. You can see how we fared in the video below: