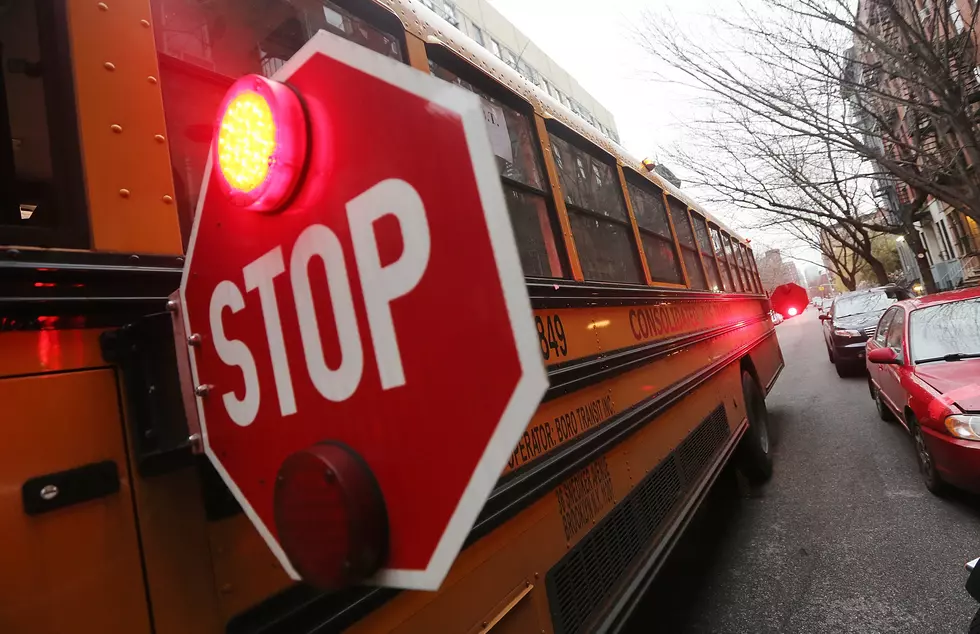 Wisconsin School Bus Driver Offers A Sweet Gesture To A Scared Little Boy On His First Day Of School
Photo by Mario Tama/Getty Images
A school bus driver from Augusta Wisconsin showed a scared little boy that everything would be o.k. on his first day of school by doing a very kind gesture to ease his fears.
According to FOX6 the little boy from Eau Claire County is named Axel who is 4 years old and was on the bus for his first day of Pre-K when his Mom took a picture of him on the bus and captured this sweet moment below.
Instead of a big smile his Mom Amy saw a sad face and tears. Amy had said that initially he was very excited to go to school but once the bus pulled up he was clinging to her and crying. After he finally let go of his Mom he continued to cry and that is when the bus driver Isabel Lane reached behind her seat and held Axel's hand. His mom captured the picture as she was standing by the door of the bus.
Lane has been a school bus driver for under a year and said she loves working with kids. She said "I could see that he needed to be comforted, and that was the best I could do at the time. You get invested in cheering them on, a big win for me is, every morning, I tell the kids as they get off to, 'Make it a good day,' and when I have a kid who I know doesn't like to go to school say, 'Yeah, I'll try.' It makes me feel good because they heard me, and I hope it makes them feel like they can be heard."
Johnson said that Axel had stopped crying before he got to school and now he looks forward to getting on the bus and going to school every day. Thankfully compassionate people like Lane are out there watching over our kids to make sure they not only get to and from school safely, but know that the bus driver is someone they can trust and is looking out for them.