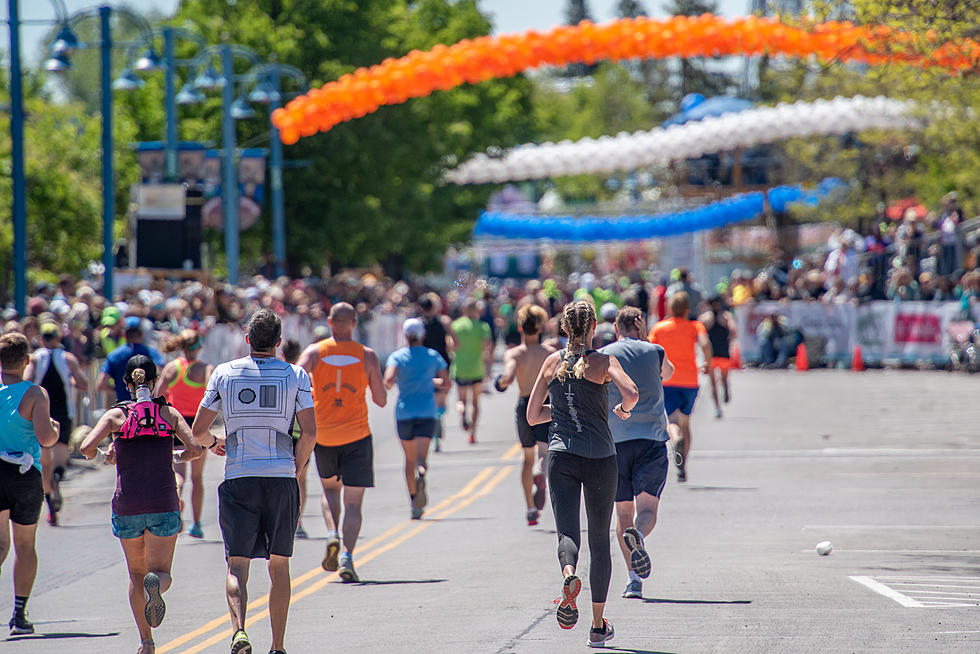 2019 Grandma's Marathon Recap + Photos [GALLERY]
Nick Cooper - TSM Duluth
The 2019 running of Grandma's Marathon and Garry Bjorklund Half Marathon are in the books, and it was a historical day. While weather conditions were generally clear and sunny, cool temperatures and dry conditions allowed for good races and a couple records falling. In the wheelchair division, both the men's and women's winners set new course records.
In the men's division, Aaron Pike won his third straight Grandma's, easily setting a new course record at 1:20:59, nearly two minutes faster than the previous record. The 2019 runner-up, Pat Monahan, set a new second-best time on the course at 1:22:23. The previous record of 1:22:55 was set back in 2012.
You can see the top finishers in each event below.
Grandma's Marathon 2019 In Photos - Gallery
Garry Bjorklund Half Marathon Men's Division
Panuel Mkungo 1:02:37 +0:00
Alan Peterson 1:03:06 +0:29
Joseph Moore 1:03:22 +0:45
Tyler Jermann 1:03:31 +0:54
 David Fuentes 1:03:37 +1:00
Danny Docherty 1:03:47 +1:10
Will Nation 1:04:16 +1:39
Jack Polerecky 1:04:22 +1:45
Benjamin Sathre 1:04:33 +1:56
Christopher May 1:04:49 +2:12
Garry Bjorklund Half Marathon Women's Division
Katy Jermann 1:10:27 +0:00
Bethany Sachtleben 1:10:43 +0:16
Lexi Zeis 1:12:42 +2:15
Maddie Van Beek 1:12:50 +2:23
Kelsey Bruce 1:13:41 +3:14
Allison Cleaver 1:14:05 +3:38
Kimi Reed 1:14:58 +4:31
Meriah Earle 1:15:09 +4:42
Adriana Nelson 1:15:18 +4:51
Andrea Toppin 1:15:52 +5:25
Grandma's Marathon Wheelchair Men's Division
Aaron Pike 1:20:59 +0:00  * New Course Record
Patrick Monahan 1:22:23 +1:24
Luis Francisco Sanclemente 1:26:27 +5:28
Rafael Botello 1:27:52 +6:53
James Senbeta 1:28:24 +7:25
Fidel Arnoldo Aguilar Zepeda 1:29:13 +8:14
Brian Siemann 1:29:20 +8:21
Alfonso Zaragoza 1:29:37 +8:38
Jose Jimenez 1:30:36 +9:37
Jose Pulido 1:30:43 +9:44
Grandma's Marathon Wheelchair Women's Division
Susannah Scaroni 1:30:42 +0:00  * New Course Record
Tatyana McFadden 1:31:30 +0:48
Katrina Gerhard 1:36:26 +5:44
Jenna Fesemyer 1:37:02 +6:20
Margriet Van Den Broek 1:40:34 +9:52
Arielle Rausin 1:40:51 +10:09
Ivonne Reyes 1:49:03 +18:21
Grandma's Marathon Men's Division
Boniface Kongin 2:11:56 +0:00
Andrew Colley 2:12:13 +0:17
Harbert Okuti 2:13:01 +1:05
Joseph Whelan 2:13:39 +1:43
Craig Hunt 2:15:26 +3:30
Nick Caprario 2:16:01 +4:05
Rory Tunningley 2:16:25 +4:29
Chris Bendtsen 2:17:03 +5:07
Christopher Kipyego 2:17:03 +5:07
Austin Roth 2:17:04 +5:08
Grandma's Marathon Women's Division
Nell Rojas 2:28:06 +0:00
Margaret Njuguna 2:33:12 +5:06
Sophie Seward 2:33:21 +5:15
Dakotah Lindwurm 2:34:02 +5:56
Amanda Marino 2:35:04 +6:58
Molly Grabill 2:35:07 +7:01
Sarah Cummings 2:36:05 +7:59
Pasca Myers 2:36:11 +8:05
Addi Zerrenner 2:37:47 +9:41
Sarah Kiptoo 2:38:46 +10:40