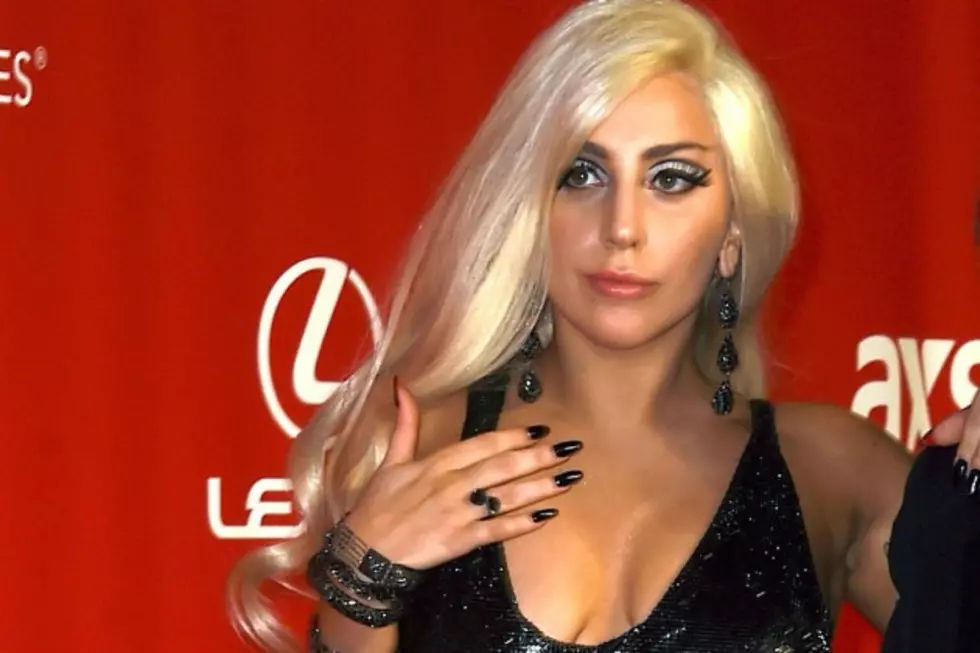 Lady Gaga Will Be The Wicked Owner of 'AHS: Hotel,' Plus More Casting News!
Frazer Harrison, Getty Images
According to Entertainment Weekly, the cast of the franchise's upcoming fifth season and AHS creator Ryan Murphy gave fans a sneak peek into who'll occupy the dreaded hotel as part of the Television Critics' Association press tour. First things first: Lady Gaga will assume the role of the big bad owner, Elizabeth.
"[Gaga] is sort of a very wealthy social doyenne who is consumed with art and fashion and people and she has a nefarious plan that is revealed in the first episode and plays out over the course of the season," Murphy said, who added that Gaga starts shooting on Monday.
Elizabeth will employ Kathy Bates' character, Iris, who runs the hotel and loves crossword puzzles (why not!). Iris will find herself in a nasty feud with AHS favorite Sarah Paulson's character, who's a "dark" and "sexy" drug addict and, to complete one small circle of dysfunction, Angela Bassett, who played the popular Desiree Dupree in Freak Show, will have a bit of a history with Elizabeth.
"I play Ramona Royale, and I'm sexy as well, yet not in a drug addict-y kind of way," Basset said, who noted her character visits the hotel, but doesn't stay there. "And I have a very strong real lasting relationship with [Lady Gaga's] character."
Lily Rabe is also set to appear on the show, and she'll be playing Aileen Wuornos. Murphy commented on the casting, saying (via the LA Times ), "We're doing a two-part, well, we always do a two-part Halloween episode, but our Halloween episode this year is called 'Devil's Night.' I'm directing it because I love the script so much, when we finished it I said, 'I can't give this to anybody else.' Lily Rabe is coming to that episode. And she's playing Aileen Wuornos, which is really fun and bizarre. I don't want to give too much away but I will tell you that she's at the centerpiece of that, and that's who she's playing."
Chloe Sevigny, Matt Bomer, Cheyenne Jackson and more will also round on the cast, but who will they play, and which will potentially go rounds with Gaga? You can read the full lineup here.
Tell us what you think of the latest casting news, and hang tight for American Horror Story: Hotel, which premieres October 7 on FX!
See some wild celeb Halloween costumes: