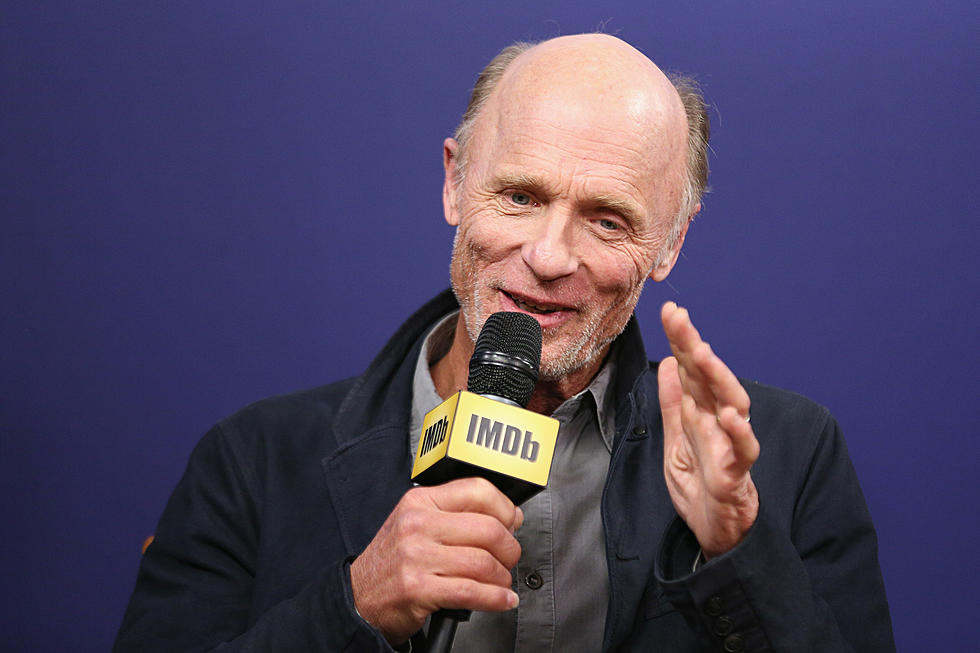 Ed Harris Joins Star Studded Cast To Film New Movie In Minnesota
Rich Polk, Getty Images
Ed Harris joins an all-star cast to film new movie 'Downtown Owl' in Minnesota.
If you're around Minneapolis, you could see an all-star cast filming a new movie in Minnesota. Worst part about it tough, is the story is set in North Dakota but being filmed in the Land of 10,000 Lakes.
Legendary actor Ed Harris is turning 72 this year. He has played over 100 roles in movies and television and has won over 20 awards including an Academy Award for best actor in 2000. Harris who is most known for his roles as White Team Flight Director Gene Kranz in 'Apollo 13' (1995), Christof the creator in 'The Truman Show' (1998), the Man in Black in HBO's 'West World' (2018) and so much more. If you need a reminder of how good of an actor he is, check out a clip of 'Apollo 13' below where "failure is not an option":
According to Deadline, The movie will be an adaptation of Chuck Klosterman's 'Downtown Owl' that was released in 2009. The entertainment website stated the following synopsis of the film:
The story is set somewhere in rural North Dakota in 1983 and is the fictional town called Owl where you won't find cable or pop culture, but you will find a downtown with a first-rate Chevrolet dealership, three bars and a new high school English teacher whose presence upends the lives of locals just in time for a white-out blizzard for the ages.
Now I see why it's being filmed in Minnesota. The perfect place for a white-out blizzard. The story is very similar to the plot of the book. However the book's plot talks about a standout high school football player who struggles with his weirdness, a history teacher who falls in love with a self-loathing bison farmer and widower and local conversationalist who has lived in the town for seventy-three years. They all know of each other, but have never met until an unexpected and deadly blizzard blows on in. Also, based on who is in the cast, I already feel like I know who is playing what.
The book was based on an actual blizzard that occurred in 1984 that swept across the Great Plains. The real life blizzard unexpectedly hit North Dakota, Iowa, Illinois and even Minnesota. There was even an article about 800 motorists stranded on Interstate 90 due to the storm. I could not even imagine being stranded on the road during a blizzard.
The book is depicted as: "an unpretentious, darkly comedic story of how it feels to exist in a community where local mythology and violent reality are pretty much the same thing". The Boston Globe has a quote on the book's cover stating:
An astonishingly moving book, a minor masterpiece  in a genre we might call small-town quirkiana.
The movie also stars 'American Horror Story' alum Lily Rabe who is also co-directing the adaptation. Her 'American Horror Story' co-star Finn Wittrock is also in the star studded cast. If that wasn't enough to get you excited for the movie, 'High School Musical' star Vanessa Hudgens also has a role. I wish there was a trailer for this movie already, because I'm pumped for it. However, you can check it out clips of Lily Rabe's amazing performance from 'American Horror Story 1984' that somebody pieced together below (be aware the clips are NSFW):
No word on when the film will be released, but it will have the same name as the book and is currently in production in Minnesota. When this movie is all said and done, you'll be able to add it to this list:
Five Movies Filmed In Minnesota
11 Times The Twin Ports Got A Shout-Out On Television