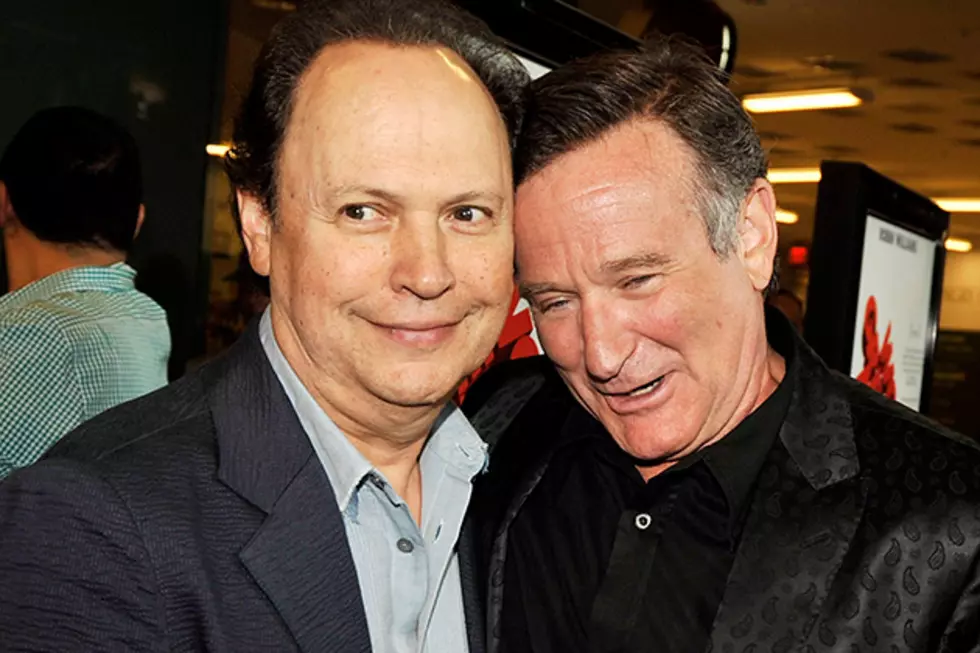 Billy Crystal to Honor Robin Williams at the Emmys
Kevin Winter, Getty Images
The world mourned when it was announced on Aug. 11 that Robin Williams had died as a result of committing suicide. While tales of depression, health issues and addiction have surfaced in the days after his death, many who worked with Williams have told stories of warmth and generosity from the Academy Award-winning actor.
Some of Hollywood's best actors will gather Monday, Aug. 25, for this year's Emmy Awards, and The Hollywood Reporter has revealed that Williams' friend and 'Fathers' Day' co-star Billy Crystal will introduce a segment remembering the 'Mork & Mindy' star.
Executive producer Don Mischer previously announced on Aug. 13 that they are working on a special tribute dedicated to Williams, saying, "While we are all still coming to terms with this week's tragic news, we are working to give Robin Williams the proper and meaningful remembrance he so well deserves."
Sara Bareilles will be singing for the In Memoriam segment at this year's ceremony.