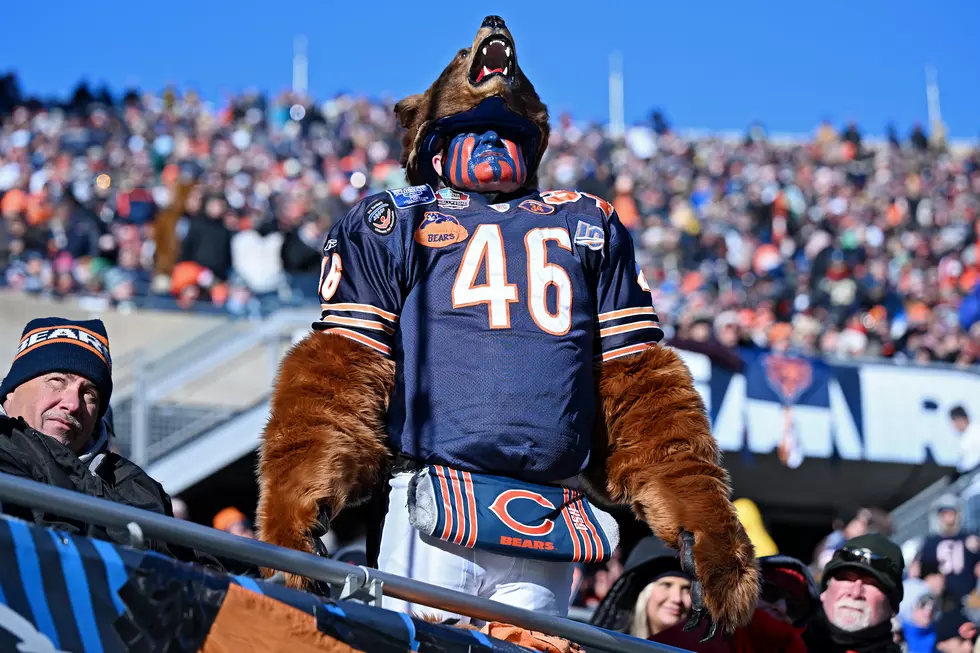 Brutal! Packers Fan Got Tossed Down A Flight Of Steps At Soldier Field [VIDEO]
Getty Images
I am all too familiar with the Packers, and Bears rivalry I was literally born into it. My dad was born and raised In Milwaukee and was a die-hard Green Bay Packers fan. And my Mom was born in Chicago, she did not care for football she loved her Cubs but she would cheer for the Bears just to get after my dad. He just laughed it off but this rivalry is really no joke.
What makes this story so unique is the Packers were not even playing the Bears during this game last at Soldier Field, it was the Philadelphia Eagles. So you have some random guy wearing a Green Bay Packers Sweatshirt and a Chicago Bears hat who decides to start talking smack with a bunch of Bears fans.
What I don't understand is no way would a true Packers fan wear anything with the Chicago Bears on it or vice versa so there is that. Well, this big fan sure picked a bad place to start jawing with people that I am sure would rather have him move on, and boy did he move on. You can see in the video that the two men are pretty high up in the stands of Soldier Field with the cement steps and metal railing below.
It is not known what they were arguing about but for the Bears fan that pushed the Packers fan down those steps, he needs to count his blessings that he was not seriously injured or killed, he literally did a cartwheel down those steps, and for the Packers fan double count your blessings. I don't know how you survived that without a scratch. The question is do you think either guy learned their lesson to just walk away in the future? I doubt it.
Tailgating Essentials For Beginners
Green Bay Packers 2021 Opponents