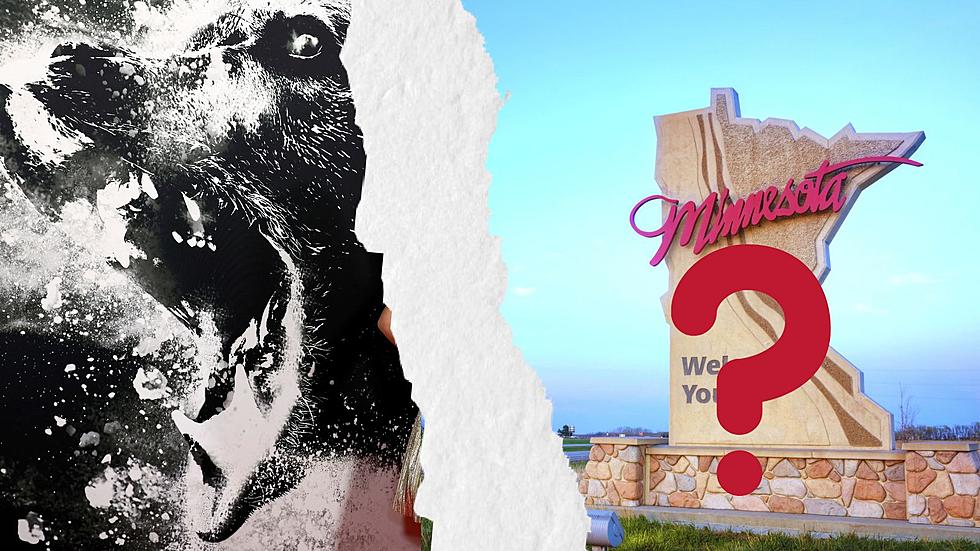 Could This Be Minnesota's Version Of 'Cocaine Bear'?
Frazer Harrison, Getty Images/AndreyKrav
One of the surprise films of 2023 is no other than 'Cocaine Bear'. The thrill-ride movie is on its way to being a box office success. This got me thinking, what would be Minnesota's version?
The surprise hit was directed and produced by actress and filmmaker Elizabeth Banks. The movie was inspired by a true story of a black bear ingesting millions of dollars worth of lost cocaine in the 80s.  The movie is already making its money back at the box office after having a budget of around $30 million.
The movie also stars well-known names from Ray Liotta ('Good Fellas'), Keri Russel (TV show 'The Americans'), Ice Cube's son O'Shea Jackson Jr. ('Straight Outta Compton'), Jesse Tyler Ferguson (TV Show 'Modern Family'), and more.
I had a chance to go see it this past weekend, and absolutely enjoyed it. It had humor, a little gore, and just enough story to keep you entertained on the crazy thrill ride. It did get a little slow for me toward the end, but overall, I thoroughly enjoyed the film. I had a feeling based on the name alone, it was going to be a fun ride.
Now that 'Cocaine Bear' is doing so well, there is another drug-fueled animal movie in the making. This time from the makers of 'mockbusters', a film company (The Asylum) that takes big-time Hollywood movie ideas and creates something with a much lower budget. The movie is called 'Meth Gator', and it is also inspired by true events.
A few years ago, there were reports from a town in Tennessee warning residents not to flush their drugs down the toilet. Apparently, meth got into the water supply and created a maniac killer croc.
With two drug-fueled animal movies, this got me thinking about what would Minnesota's version be. I looked down the list of the most dangerous animals in the Land of 10,000 Lakes and looked at what drugs could be found in the area to help make my decision.
"Dance Fever Deer"
"Dance Fever" is a slang term for fentanyl. In 2021, over 300 residents in Hennepin County died of an opioid overdose that included fentanyl. That was just one county in Minnesota.
So here's my thinking for the plot of this movie:
A group of friends are camping in the Minnesota woods and one friend happens to be a drug dealer. While the campers are asleep, a curious deer comes into the area and stumbles upon a bag of pills. The curious deer happens to be hungry and consumes the pills. Thus creating "Dance Fever Deer" and it goes on a rampage.
Alternatively, you could also go the route of "DMT Deer". DMT is a powerful psychedelic found in some animals and plants. DMT produces short-acting and intense visual hallucinations similar to "magic mushrooms".
Hey, If 'Cocaine Bear' and 'Meth Gator' can do it, so can "Dance Fever Deer". Check out the outrageous trailer for 'Cocaine Bear' below and below that you can check out the most dangerous animals in Minnesota:
The Most Dangerous Animals You Will Find In Minnesota
Some animals found in Minnesota and one even found in most people's homes can be extremely dangerous.
CHECK IT OUT: The Best Movie Character Names of the 1980s