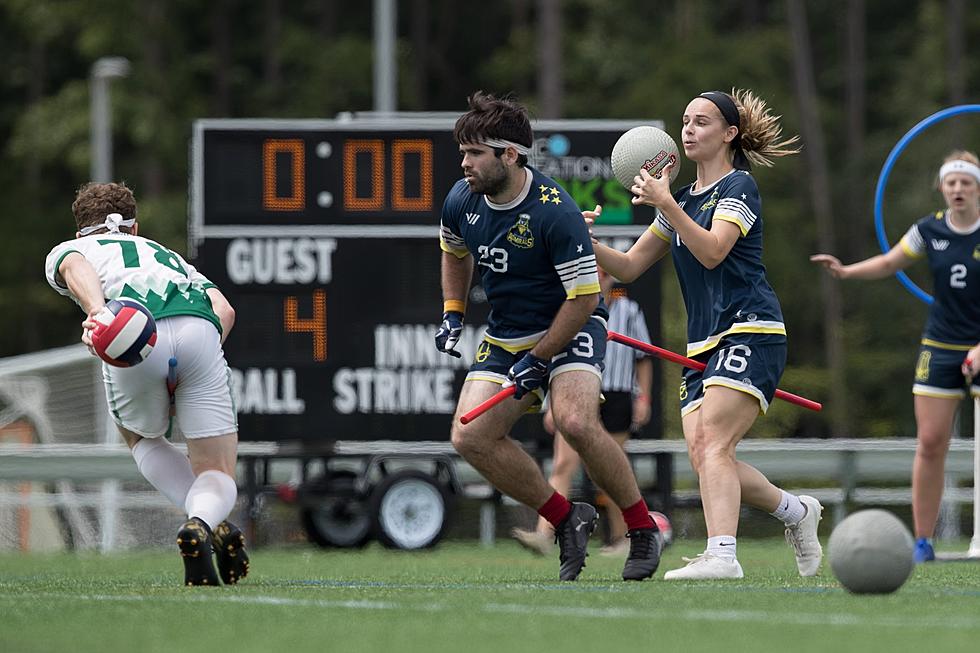 Did You Know Minneapolis Has A Professional Quidditch Team? [VIDEO]
Photo: Miquel Esparza (MLQ)
In case you did not know Minneapolis is part of a pretty exclusive club in that they have a Professional Quidditch Team, Yes Harry Potter Fans I said Quidditch but of course these players can't fly in the air, but sure do on the ground. And they also have broomsticks which I would think makes it very hard to run and hold onto but they manage.
Major League Quidditch (MLQ) is a national league that runs from June 1 to August 30. The majority of the season takes place between June 1 and July 31. According to the (MLQ) website "Our league is home to 15 teams from the United States and Canada. These teams are divided up geographically into three divisions (North, South and East), each composed of five teams. Every team plays three games against every other team in its division, for a total of 12 games. All regular-season games will be completed by the first weekend of August."
The Minneapolis Monarchs just wrapped up their second season and are part of the North Division finishing with an 8-1 record and winning the division as well. The teams are CO-ED too which I think is awesome! According to Bring Me The News: " The tournament will take place over two days, Aug. 21-22, with a play-in round kicking things off Saturday morning. The first match in the best-of-three round starts at 2:30 p.m. central time. Tickets are available here, though if you're not in Maryland you can catch the livestream here."
So how is the game played? Well it is fairly complicated but Luke Zak who was a major force in getting Minnesota a Quidditch Team spoke with MPR and explained:
So, you're running down the field, broom between your legs, trying to get the quaffle through the hoops and not get hit by the bludgers. The quaffle is a volleyball, used to score points, and bludgers are dodgeballs, used for pelting opposing players. A person takes the place of the last ball in the game, the golden snitch. This player isn't on either team and, just like in the books, must avoid being caught by the seekers.
Here are some highlights of one of their games. I still don't understand how you can run with a broomstick between your legs and hold and throw a ball. Either way it looks awesome, and Good Luck this weekend Monarchs!
15 Professional Athletes From Minnesota
The Best of Minnesota Sports Fans
Fans are back! Let's take a look at the BEST of Minnesota sports fandom.