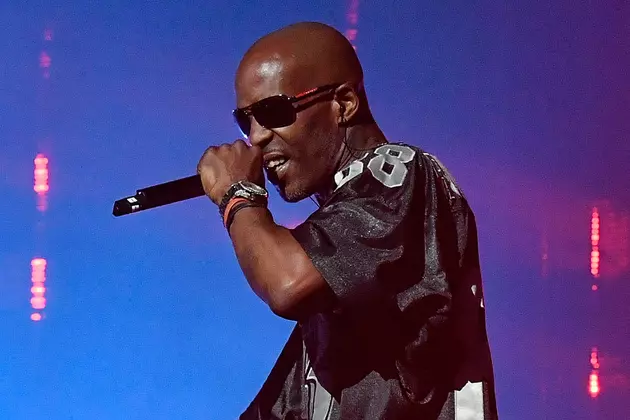 DMX Releases Official Cover of "Rudolph the Red Nosed Reindeer"
Larry French, Getty Images
The holiday season is upon us, and while Christmas is still a little less than a month away, DMX and Spotify are making sure we get into the spirit as quickly as possible. The streaming service unveils the 'Holiday' edition of their Spotify Singles playlist, which features an official cover of the veteran rapper singing "Rudolph the Red Nosed Reindeer."
If you recall, the Yonkers MC went viral back in 2012, after doing an impromptu version of the Christmas carol while visiting radio station Power 105. X proved that he even knew all of the names of the reindeer pulling Santa's sleigh during his rendition. Now, Spotify recruits DMX to bring back his holiday cheer by recording an official version, which is backed by a bouncy instrumental that incorporates jingle bells, a piano and some drums that will put listeners in the holiday spirit.
Of course, any DMX song would not be complete without his signature ad-libs, which are featured in between his raw vocals.
Take a listen to DMX's official cover of "Rudolph the Red Nosed Reindeer" below.
See New Music Releases for November 2017