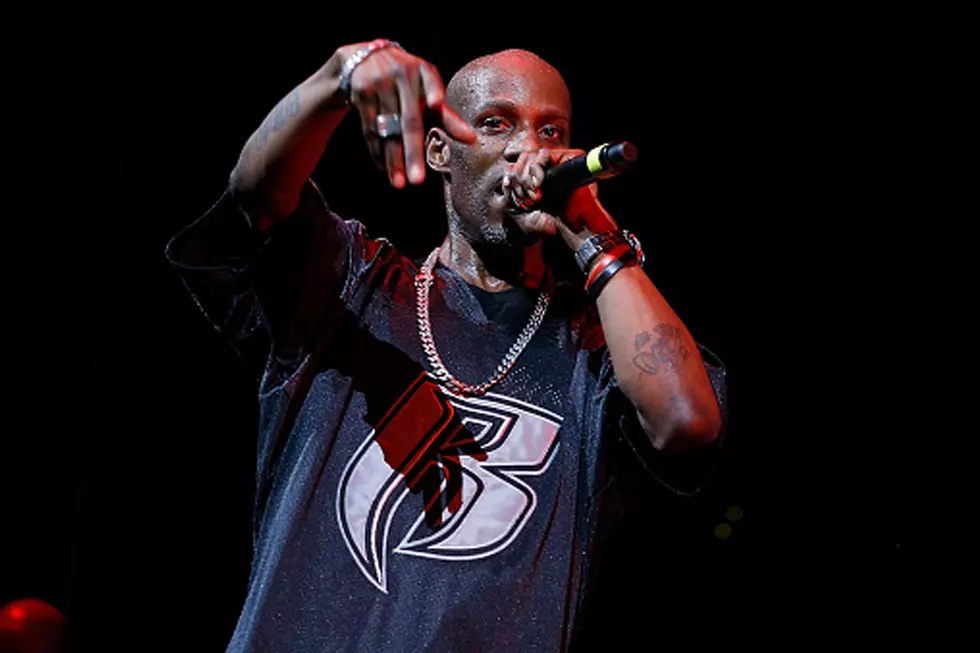 DMX Is Getting Out of Prison for Tax Evasion Charges Next Month
John Lamparski, Getty Images
The rap veteran's attorney, Murray Richman, told TMZ on Thursday (Dec. 27) that the It's Dark and Hell Is Hot MC will be released from Gilmer Federal Correctional Institution on Jan. 27, 2019. That's good news considering DMX has been in and out of prison for a number of legal offenses.
Richman says that DMX is excited to go home and be with his family. The Ruff Ryder hopes to resume his film and music career once he's out of prison.
The celebrity news site also says DMX is anxious to see his 2-year-old son Exodus Simmons, who reportedly has some serious health problems. The outlet goes on to say X has written a ton of songs in prison and is eager to go in the studio and flesh out those song ideas for a new project.
But DMX is not out of the woods just yet. Apparently, he still has a legal case pending in Los Angeles. In addition, he has been ordered to pay $2.3 million in restitution related to his tax evasion case. A judge will allow DMX to pay off the debt with monthly installments of 10 percent of his gross monthly income. The repayment plan will start two months after his release where he will be under court-ordered supervision for three years.
See Rappers With Acronyms in Their Name