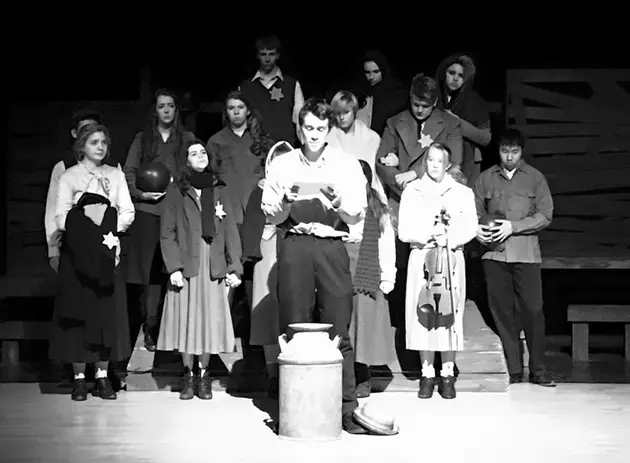 Duluth East Advances To MSHSL One Act Play Sectionals
Photo Courtesy of Peter Froe
Duluth East theater students are no strangers to competing One Acts at State and they will be trying to do so again this year performing 'Dear Finder' by Tom Isbell (adapted into a One Act play by Sheryl Jensen) at Sections. 
'Dear Finder' is an award winning Documentary one act play and premiered at UMD eighteen years ago. The play is about the Holocaust and based on interviews, letters, and materials from the United States Holocaust Memorial Museum. It chronicles Hitler's rise to power, the persecution of European Jews, the massacres at Babi Yar, life in the ghettos and concentration camps, and liberation. 
Duluth East will be moving forward to MSHSL Sectionals taking place in Cambridge in hopes on making it to the state tournament happening February 11th-12th. You can find more information here and good luck Duluth East theater students!