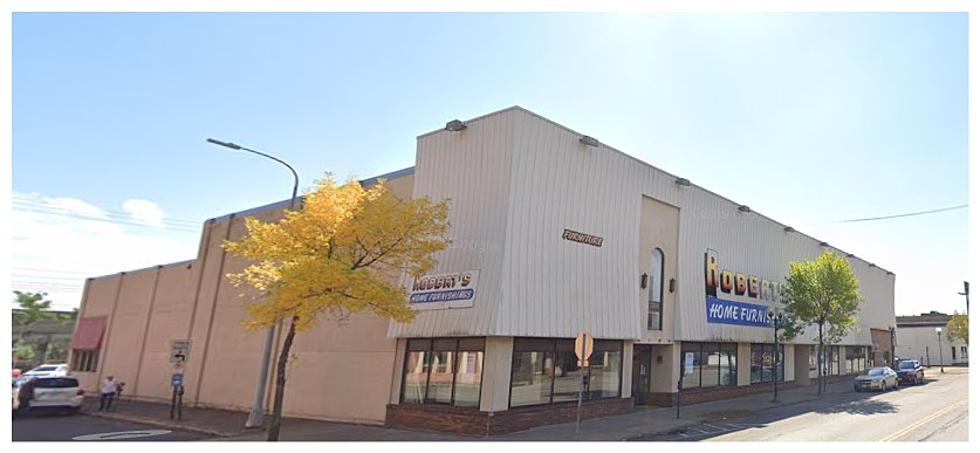 Former Furniture Store Site Soon To Be Home To A New Apartment Building In Lincoln Park
Photo: Google Maps
Out with the old and in with the new as they say and that is exactly what is happening in the Lincoln Park area of Duluth. Over the past few years quite a few new businesses have taken over a few city blocks and now a brand new apartment building will be coming too. But first up the demolition of the old Robert's Furniture building on the corner of West Superior Street and 21st Avenue West.
The new apartment building will be called the Lincoln Park Flats. The four-story, 74-unit building is being constructed by P&R Companies. The apartments that will be available will be studio, one and two bedrooms plus a private balcony. The apartment building is hoping to be finished by 2022 which seems awfully ambitious considering they have to demolish the Roberts furniture building first and then set the foot print and build the apartments.
Megan Holsclaw, Property Manager at P&R Properties, said in a news release:
Lincoln Park is the perfect home for a development like this. This area has a hip, fun flare and is convenient to everything in the Twin Ports. This development will draw a variety of people, especially those like bike commuters who are looking for ultra-convenient access to downtown, Duluth's waterfront and the city's recreation areas.
I am excited at the prospect of more new apartments being built in Duluth providing very nice spaces to people who want or have to rent. Now the big question will be are they affordable to the average Twin Ports resident or will these apartments be another upscale building that caters to a small percentage of the population. I agree 100% that that particular location is ideal in that you are close to everything and if you need to use the bus  or ride a bike it is a very accessible area.
7 Terrific Beers Brewed In The Northland
10 Places a Duluthian Would Be Ashamed to Admit They've Never Been