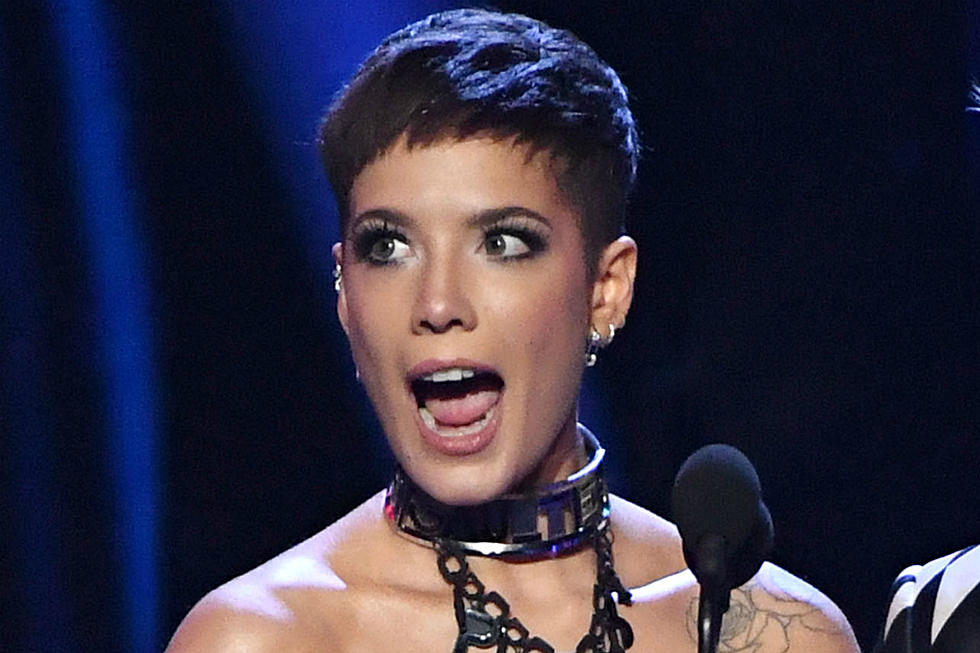 Halsey Covered 'Sucker' and the Jonas Brothers Are Freaking Out About It
Ethan Miller, Getty Images
While spending some time in England for upcoming shows at Wembley Stadium and the Electric Ballroom in Camden, Halsey made a pit stop to BBC Radio 1's Live Lounge, where she absolutely stunned with a cover of Jonas Brothers' "Sucker."
The singer slowed down the tempo of the original upbeat bop and gave it more of a sultry jazz feel as she showed off her pipes while wailing "I'm a sucker for you."
After airing the performance on Thursday (June 6), BBC Radio 1 tweeted that they were "officially obsessed" with Halsey's rendition of the chart-topping hit, but they weren't the only ones gushing about the cover.
The JoBros themselves tweeted a video clip of the three of them in the car praising her version. "Oh my God! Halsey! That was amazing," the trio exclaimed. "Thank you so much for covering 'Sucker.' It sounded incredible. We love you!"
The gracious pop star responded to the praise with kind words of her own. "I love you guys too!!!!! And I love this song! Thank you!!!!!!!!" she replied, along with a bunch of heart eye emojis.
Joe Jonas also used his own account to rave about the cover, calling it "SO AMAZING!"
Check out all the loving tweets below.
Halsey's Hottest Instagram Photos