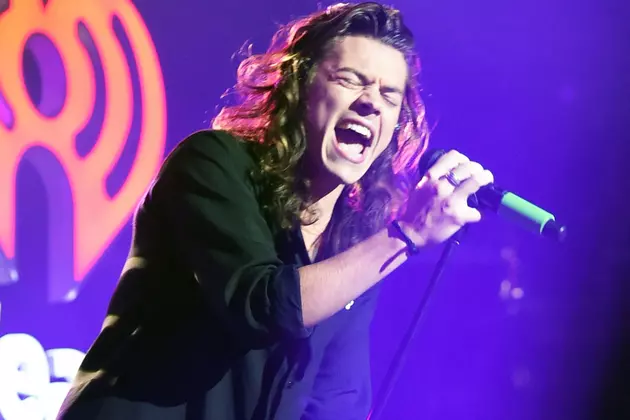 'Authentic' Harry Styles Solo Album Coming to Slay the Airwaves
Jason Merritt, Getty Images
Like a phoenix rising from the ashes of the now-defunct One Direction, Harry Styles has been quietly working on a solo album, and according to Columbia Records CEO Rob Stringer fans won't be disappointed once it hits shelves.
"We're close and we're very excited," Stringer told Billboard, when pressed for details. "We have a record we're incredibly excited about and it's not far away from being ready. We obviously want everything to be beautifully done, because we think he's here to stay. Harry has stepped up with the vision of someone who's authentic."
Stringer then made a case for the other members of One Direction -- both Niall Horan and Louis Tomlinson have seen mild success after releasing their own solo singles within the past year -- noting the group's initial approach to pop stardom helped them avoid being pigeonholed early in their careers.
"They didn't box themselves into a corner singing and dancing," he said. "It didn't have all the rules of the boy bands of the past where they're too boy-next-door, too sickly sweet. They weren't caricatures. And today, they're making smart choices. It doesn't surprise me that there's is a different path and they're doing pretty well. With One Direction, they became so big everywhere and from day one that their spread is much wider than other previous boy bands."
There's no definitive word as to when Harry may release his solo album, but for those in need of a quick fix worry not: The future Oscar winner -- nay, eventual member of the EGOT elite -- will appear in Christopher Nolan's World War II drama Dunkirk, which is set for July 21 release. Watch Harry convincingly drown in the trailer while you wait:
Head over to Billboard to read their full interview with Rob Stringer.
22 Things You Didn't Know About Harry Styles