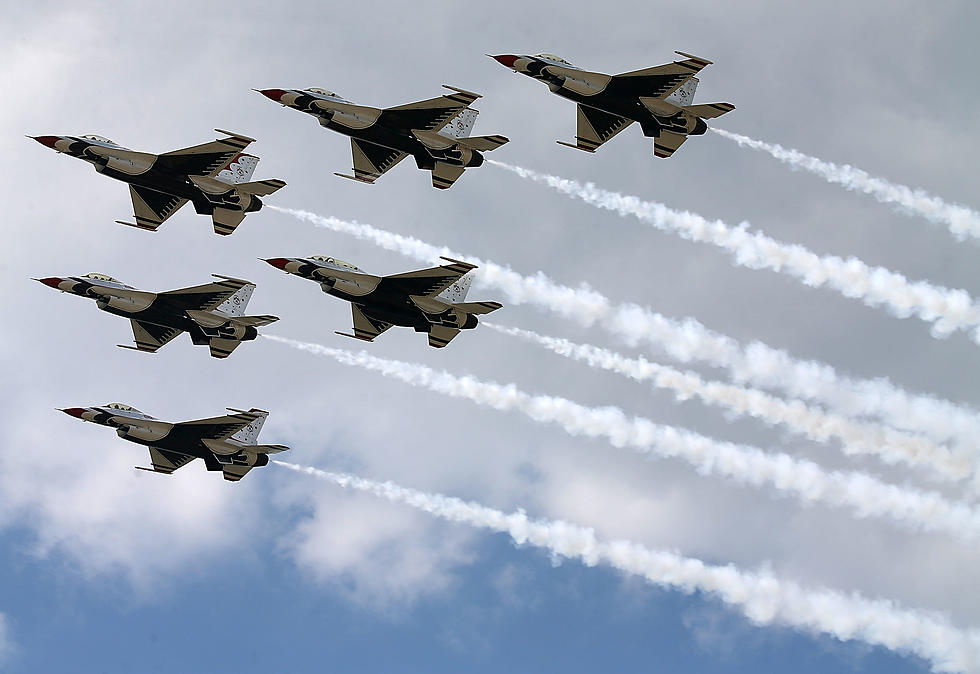 Here Are Some Helpful Parking Tips For The Duluth Airshow
(Photo by Mark Wilson/Getty Images)
The Duluth Airshow draws huge crowds every year, which means lots of people looking to park. Here is some information to help you find parking, courtesy of their website.
Parking lots will be color-coded, depending on your tickets, what you are driving, and other factors. Directional road signs to the various Air Show lots will also be color-coded.
GENERAL EVENT PARKING will be coded green. Lot entrances are located on Airbase Road and are accessible via Stebner Road, Swan Lake Road, or Arrowhead Road to Airbase Road. The cost is $10, paid on site.
VIP EVENT PARKING (Upgraded Parking) will be coded orange. This parking must be purchased in advance. Lots are accessible via Miller Trunk Hwy 53 to Cirrus Drive.
MOTORCYCLE PARKING is available in a designated motorcycle parking lot. Follow directions on Highway 53 (Miller Trunk Highway) towards the orange lot. Take a right onto Cirrus Drive and follow signs to Motorcycle Parking Lot. The cost is $10, paid on site.
DISABLED PARKING is available in two different spots. One option is to purchase parking in the orange lot ahead of the show. This lot is near the entrance to the show. Otherwise, there is a designated lot called the blue lot. comes with a courtesy ADA Shuttle ride to the upgraded (orange) lot parking gate. Parking in the blue lot is $10, paid on arrival. You must have a valid disabled permit to use this lot. Enter via Highway 53 & Cirrus Drive and follow the signs.
OFFSITE PARKING:
The Arrowpointe Medical Center Express Shuttle and Lot will be color-coded teal. Passes for this lot/shuttle combination are $20 per vehicle and include parking and your ride to and from the show on the shuttle. Capacity is limited to 1,000 vehicles, and passes must be purchased in advance from the Airshow website. Shuttles run regularly, giving easy access to the show and back to your vehicle.
To get to the teal lot, follow Central Entrance (194) to Arlington Avenue. Follow Arlington Avenue to the north, and it will become Rice Lake Road. Arrowpointe Medical Center is approximately 3 blocks down on the right.
Motorists in the area of the Airshow should slow down, drive with care, and watch for signs, barricades, pedestrians, and Police Officers directing traffic.
Carpooling is strongly recommended.
Vehicles must be removed from most of the lots by 7 pm. RV/camping, vendor, and other parking information can be found here.