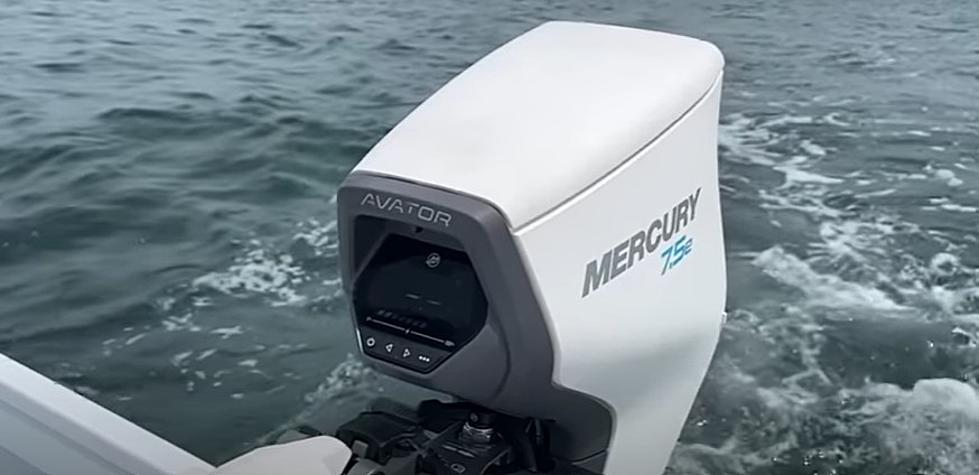 Wisconsin's Mercury Debuts Electric Outboard Motor, Would You Buy It?
Fishing Monthly Magazine YouTube
Electric is the future for many modes of transportation. We're all well aware of electric vehicles which have been increasing in the auto market rapidly over the last few years. Now, electric motors are making their way to the water, and I'm not talking about traditional trolling motors.
Electric Outboard motors are made to operate similarly to the power of a gas outboard. There could be many advantages, the number one being the environmental cleanliness of electric. No more gas leaking into our beautiful lakes and protected areas is a good idea. But are they practical, and are they affordable?
Mercury's Avator
Mercury Marine, based out of Fon Du Lac, Wisconsin has introduced the Mercury Avator 7.5e. Mercury says that the market demand now is for smaller outboards, so this 7.5e is actually comparable to Mercury's Four Stroke 3.5 HP outboard. The 7.5 doesn't stand for horsepower, it stands for electric power at the prop shaft that is generated. In this case, the 7.5e produces 750 watts of power. So they call it a 7.5e. They are working on a 2,000-watt motor, which will then be called the 20e.
How long does the battery last?
As I mentioned earlier, the Avator 7.5e can be compared to the 4-stroke 3.5 HP. The gas outboard carries a liter of gas. If you run that full throttle you get about an hour from a tank. The electric outboard runs for about an hour on the battery charge. The battery is removable and you can plug a spare right in and keep going.
That's if you have one, and can afford a spare. They are not cheap. A battery alone costs around $1100.
The battery takes 3.5 hours to charge from 0-100%.
There are other advantages to the electric outboard.
Mercury claims that the Avator is 75% quieter than a combustion engine, and also transmits 80% less vibrations. That would really come in handy for a tiller.
Easy to transport.
The motor tiller handle actually locks in a way that you can carry the outboard with one hand. Its center of gravity is aligned properly so it's not difficult to carry.
Is it practical?
I can see it being practical for a lot of applications. I think it would be great for a sailboat's auxiliary power. If you had a cabin on the lake, I could see this being perfect as you usually aren't running around a long time anyway, and you could easily charge the batter.
But what about a long day of fishing or an adventure that takes you away from power? Just like electric vehicles, being in remote areas and depending on electricity makes me uneasy.
They are not cheap.
The price for this particular outboard is around $3800. Add another spare battery and the cost is close to $5,000. A 4-stroke combustible 3.5 HP mercury can be purchased for around $1,1000. The electric outboard costs over 3 times. You can buy a lot of gas.
What do you think? If you had the money to spend, would you buy one?
LOOK: Must-do activities at every national park
Stacker
lists the must-do activities at every national park ranked by the annual number of visitors.