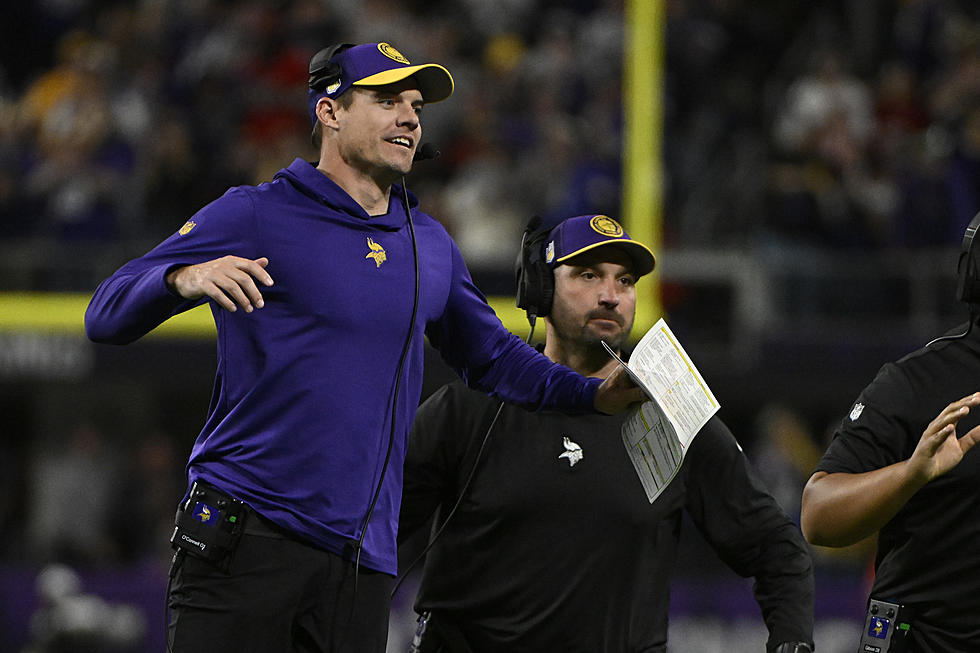 Minnesota Vikings Bring Back Veteran Pro-Bowler To The Team
Getty Images
The Minnesota Vikings are in an interesting spot. After a rough start to the season, they find themselves at 6-4 and very much in playoff contention. This, despite a lot of injuries.
Quarterback Kirk Cousins is out for the season. Running back Cam Akers is out for the season. Running back Alexander Mattison is out for at least a while due to a concussion. Wide receivers Justin Jefferson and KJ Osborn out, hopefully returning soon.  Linebacker Jordan Hicks out for a while due to a medial syndrome.
That's just some of the bigger names on the team.
As the team continues to navigate injury challenges while now having completed a 5-game winning streak, the Vikings have reportedly reunited with a former star player to shore up part of the team.
Before you say it, no, it isn't Adrian Peterson. I know there has been a campaign from some fans since Cam Akers went down to injury to bring Peterson back. He is currently without a team, and has been dropping hints that he'd still like to play somewhere.
READ MORE: NFL History Was Made During Vikings' Win Over Falcons This Season
The player the Vikings are reportedly reuniting with is linebacker Anthony Barr, who Adam Schefter is reporting the team is bringing back after the news about Jordan Hicks dealing with a medical issue sidelining him.
Hicks is reportedly dealing with compartment syndrome, which is a condition where pressure increases within a muscle compartment. The syndrome can be potentially serious, and there's no immediate timetable for his return.
This opens the door for free agent Barr to return to Minnesota.
Barr played his first 8 seasons in the NFL with the Vikings, earning 4 Pro Bowl appearances during his time in purple. He spent the 2022 season with the Dallas Cowboys, where he played 14 games with the team. He got 10 starts with the Cowboys, collecting 58 tackles, 4 quarterback hits, and 2 fumble recoveries. He wasn't resigned by Dallas after the 2022 season.
Barr was the number 9 overall pick in the 2014 NFL Draft for the Vikings. He reportedly also visited with the Philadelphia Eagles this week before the news of his reported reunion with the Vikings.
There are no details on the terms of his signing at this time, but we'll update this post when they become available.
Minnesota Vikings That Made It Into The Madden 99 Club
Earning the top rating in the Madden NFL video game franchise is a difficult feat. Not even Randy Moss did it during his time in Minnesota. There are a few Vikings players that have earned the honor, however. Here they are.
Gallery Credit: Nick Cooper - TSM Duluth
Inspiration For Vikings-themed Specialty License Plates
After the announcement the Minnesota Vikings would have specialty license plates available for Minnesota drivers, I thought it would be a good idea to offer some inspiration for custom things to put on your SKOL-themed plates.
Gallery Credit: Nick Cooper - TSM Duluth