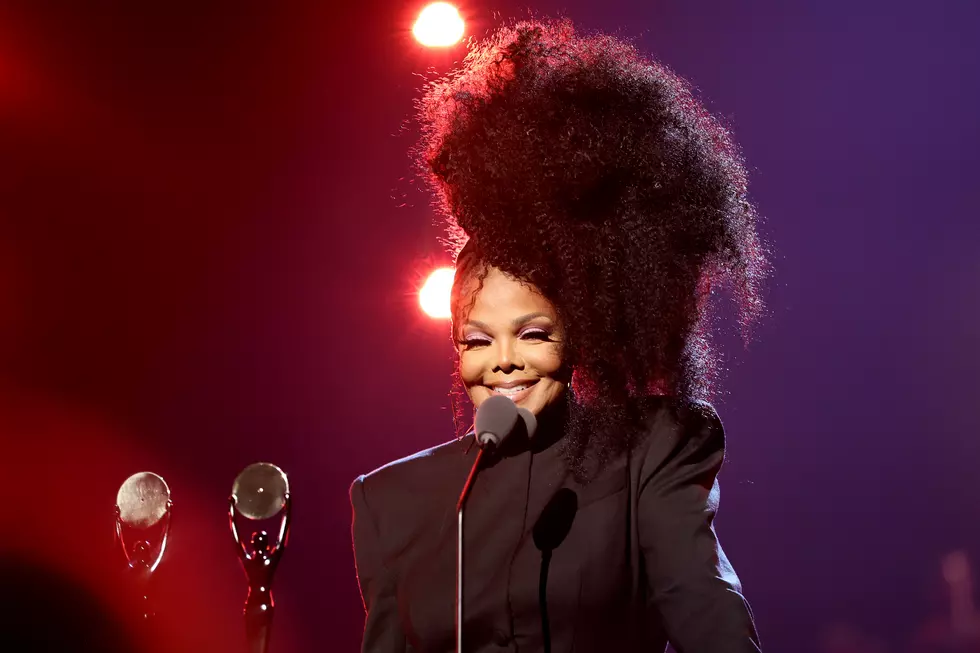 Janet Jackson Is Coming Back To Minnesota This Spring With Ludacris
Getty Images for The Rock and Roll Hall of Fame Induction Ceremony
Janet Jackson is bringing her North American Tour "Together Again" with a stop in St. Paul this spring with special guest Ludacris. After a four-year hiatus from touring Ms. Jackson is ready to hit the stage and everyone in the audience is sure to be singing and dancing along to many of her top hits, many of which were produced and recorded in Minneapolis with superstar production team Jimmy Jam and Terry Lewis.
Celebrating 50 years in the entertainment industry Janet proved at a very young age that she is a talent in her own right in the shadow of her famous brothers, especially Michael Jackson. So far she has racked up some impressive numbers selling 180 million albums worldwide.
It is hard to believe that Janet's album "Control" one of her biggest-selling albums of all time turned 35 years old last year. That album alone contained the following singles:  What Have You Done for Me Lately," "Nasty," "Control," "When I Think Of You" and "Let's Wait a While". This was the breakout album for her career that sent her into the trajectory of her first #1 album on the pop charts. Jackson has promised that she will be performing all the fan favorites along with some new music as well.
Many fans will also be excited that Ludacris will be her special guest on the entire tour. He has sold 24 million albums to date and some of his most popular singles include:  "Stand Up," "Get Back," "Southern Hospitality," "Number One Spot," "Money Maker" and "My Chick Bad."
The show is scheduled for Tuesday, May 30 at XCel Energy Center in St. Paul. Tickets go on sale to the general public starting December 16 at 11 AM on LiveNation.com I have been lucky enough to see Janet Jackson live for two different tours back in the day and I can promise you she will not disappoint.
10 Songs That Make Northlanders Happy
Minnesota Musicians Who Have Made An Impact