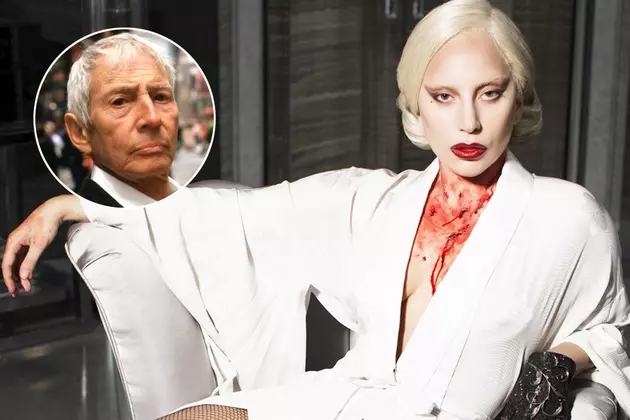 Lady Gaga's 'American Horror Story' Countess Borrowed a Bit of Robert Durst
FX / HBO
Every day I would watch Robert Durst in 'The Jinx' and his wife Debrah Durst and I would sort of study the practical nature in which he was devious and evil. He just has this extremely practical way of explaining how he's going conceal the fact that he's dumped a body in a river and kept it in his house and cut up his best friend.
Of course, the question remains if Gaga will take up inspiration from another notable killer in Season 6, even as reports have suggested that the Hotel star won't have a leading role this time around. We're notably far behind in the year without any significant details on a theme, though the the cast and producers gathering for an Emmy FYC event on June 13 is likely to bring with some major news.
In any case, good luck imagining the Countess burp with every American Horror Story: Hotel watch, and stay tuned for further details.
Check Out 100 TV Facts You May Not Know!