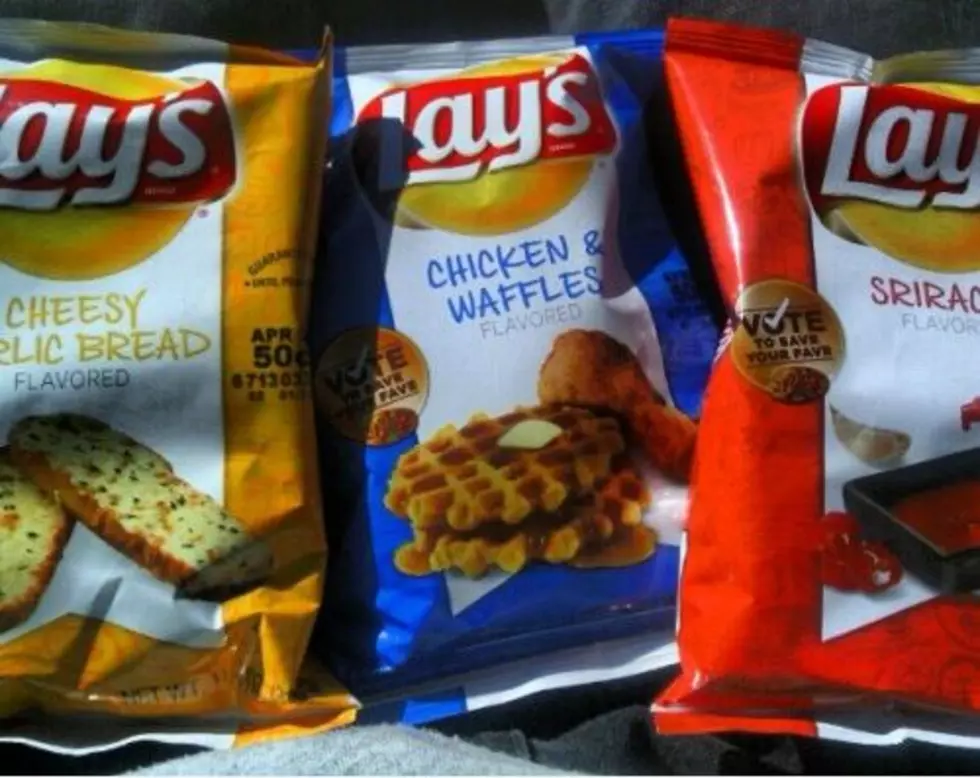 Lay's Unveils Chicken and Waffle, More Weird Flavors
Frito Lay
Thanks to Frito Lay's "Do Us a Flavor" contest a trio of pretty out-there potato chips will now be available on these shores.
3.8 million junk food lovers submitted to Lay's ideas for a new chip flavor.The company then winnowed that down to three flavors -- Sriracha, Chicken & Waffles and Garlic Cheesy Bread, which will all be available in stores starting tomorrow.
For the next step in the contest, fans will be able to vote for the best new flavor on Twitter, via text message and on Lay's Facebook page. The person who submitted the winning concoction will get a million dollars or 1 percent of the new chip's yearly gross, whichever is greater.
Actually a Sriracha chip isn't really that out there, as some folks have already started dipping their chips in the magical sauce. Chicken and Waffle and Garlic Cheesy Bread -- yup, those certainly aren't your father's snack food flavors. (And we would have liked to hear more about the chips that didn't make the cut.)
Do you plan expanding your culinary snack food horizons by sampling these three new flavors?