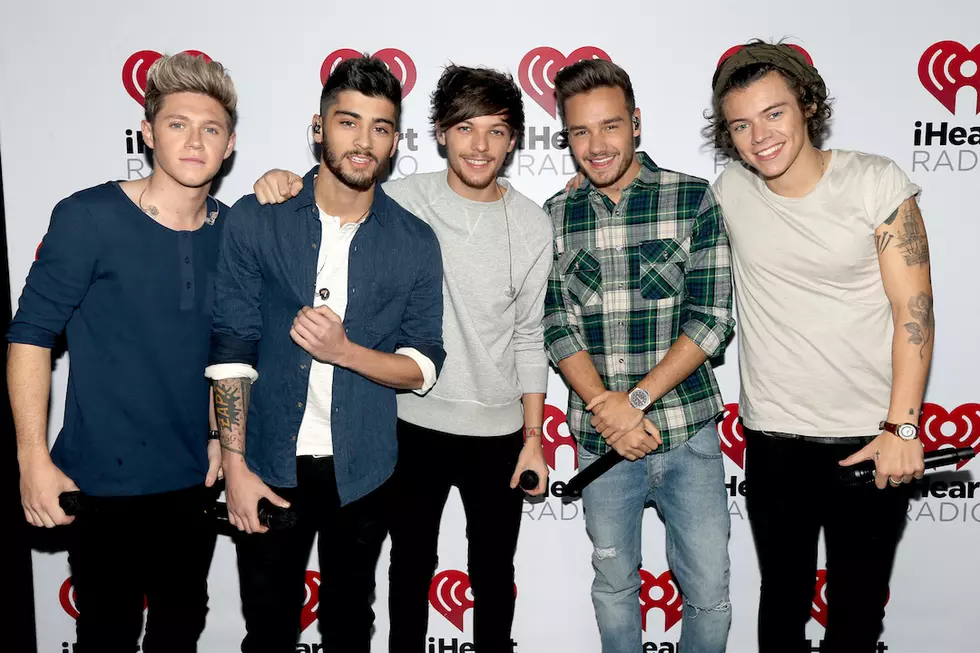 Liam Payne Just Gave a Very Important Update About Whether or Not He's Friends With His One Direction Bandmates
Christopher Polk, Getty Images for Clear Channel
It's been two and a half years since One Direction went on indefinite hiatus, and in that time each of its members has broken out of his shell to show his genuine self. That's what Liam Payne enjoys about watching his former bandmates' solo careers evolve, as his does the same.
"We still speak every so often. I enjoy watching their successes as much as they're enjoying watching what I'm doing," Payne gushes. "I showed Louis a bunch of tunes, I went 'round his house, and that's been the biggest change of the whole thing—just meeting the genuine people rather, than being a part of One Direction or whatever we were. We don't speak as much, of course, though I got a call from Louis today."
He goes into further detail about each member's "genuine" self, while also explaining how being in a boy band means playing a role. "When you're in the band, there are certain jobs you have to do and hoops you have to jump through, so that was always a little bit of a strain on all of us," he confesses. "You see us now, and we're different people. You see Harry—he's now in his Gucci suits and different colors and singing different songs. The way he stands with his microphone—it's all coming out now! [Laughs] You see Louis doing dance music. I would've never have seen that coming, because he was the indie kid, and this is very different for him."
"And I dance now, and that was never a thing when we were in the band," he continues. "It was kind of frowned upon. Comical dancing was alright, but if you took yourself too seriously, it was like, 'What the hell are you doing?' So a lot's changed, but now you're seeing the real people who were in the band."
As for his solo album, Payne didn't go into too much detail but did drop some names that will get people excited. "The only way I can really describe it is it's very eclectic, almost like a Today's Top Hits playlist," he explains. "Think about people having a playlist and being so used to hearing so many different voices at the same time—having Quavo, Ed Sheeran, Charlie Puth, Zedd. There's a couple others I can't mention yet, because they're little surprises. So almost half the album is collabs, and the other half, which is more me, [has] some more gritty songs in there that are about personal things I've never discussed publicly."
Celebrities Throughout the Years