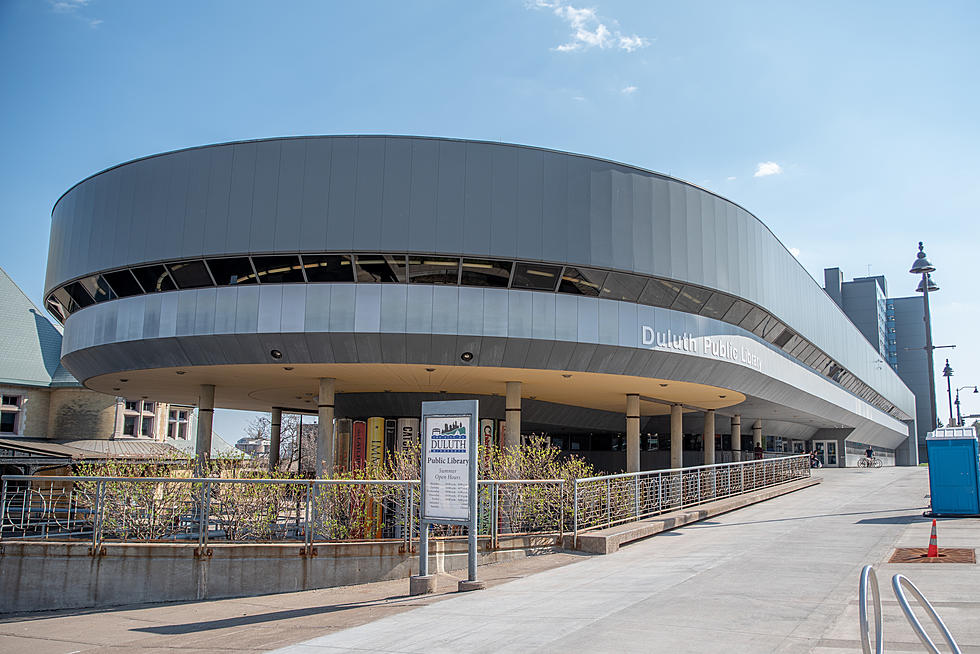 A Downtown Duluth Library Employee Was Assaulted Raising Safety Concerns
Nick Cooper - TSM Duluth
A second employee has been assaulted at the downtown Duluth main library and security concerns have become a top priority. The most recent incident involved a library worker being punched in the face by an intoxicated patron for asking them to put on a mask.
Thankfully assaults at the main library are rare, but due to its location, the staff at the library are in a very public space and often are dealing with patrons that are dealing with addiction and mental health issues.
AFSCME Local 66 says that since the pandemic they have seen a rise in workers being harassed, threatened, and intimidated more than ever before, and feel that the city administrators have only put a band-aid on this issue for years.
Mayor Emily Larson and Duluth Police Chief Mike Tusken said they have a plan in the works to hire two "Library Safety Specialists" to help the library staff feel safer on the job and help make a better environment for patrons of the library as well. Mayor Larson said she and her staff have been working on safety and security at the library since 2017. In 2018 Larson said a private security company was hired but due to turnovers and issues with the hires the program was stopped.
These two positions have been in the works since last year but the process has been speeded up due to the recent assaults on staff. Larson said the two part-time positions are being created for $85,000 a year and are something she feels will be a win-win for staff and visitors. She also said that the people in these positions will have a relationship with the Duluth Police Department as well.
Chief Tusken said that "the new Library Safety Specialists will be trained by his department so they can learn some of the same de-escalation tactics and conflict resolution skills his officers develop." Mayor Larson did clarify this will take some time to hire the right people for the job but hopes to have them in place within the next 2 months. For more on this story go to FOX21.com.
10 Places a Duluthian Would Be Ashamed to Admit They've Never Been
12 Iconic Landmarks In The Twin Ports