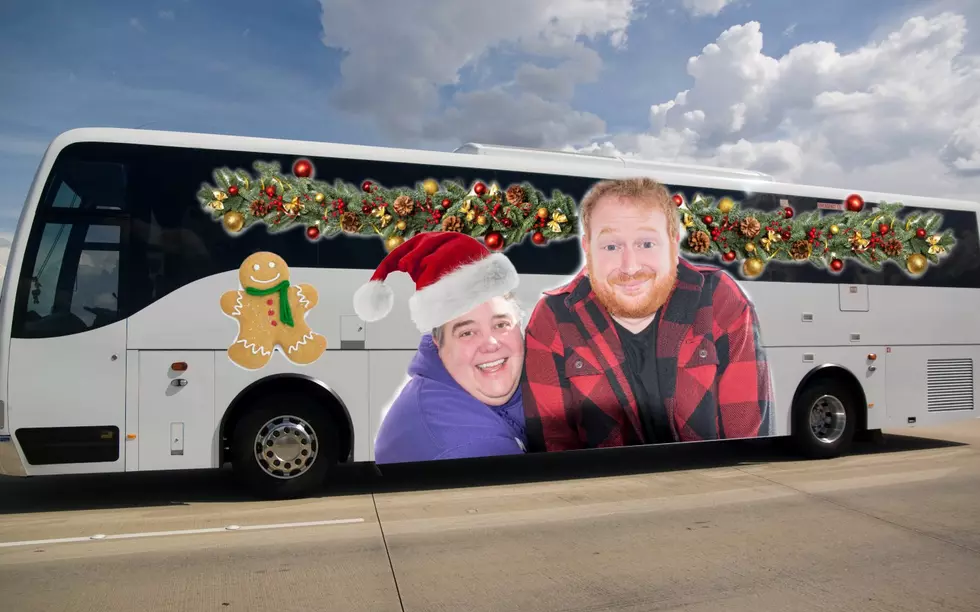 Celebrate The Season with MIX 108 on Jeanne and Ian's Jingle Bus – Win Tickets
Jeanne and Ian from the MIX 108 Morning Show invite you to jump on the Jingle Bus for some holiday fun.
Jeanne and Ian will host the holiday party on wheels around the Twin Ports looking at holiday lights, drinking, and unwrapping some amazing gifts. Plus, there may be some other surprises along the way.
The Jingle Bus will hit the road on Wednesday, December 14th starting at 6 PM, and the only way on is to win your tickets! Listen weekday mornings starting on Tuesday, November 1st in the 7 AM and 8 AM hours for the sound of Jeanne and Ian driving by on the Jingle Bus, be caller 8 at 740-2MIX and you'll win a pair of tickets.
Plus, you can also enter your name below for a chance to win a pair of tickets, Lauren will announce two bonus winners each Thursday in the noon hour. All winners and guests must be 21+ and bring a valid ID.